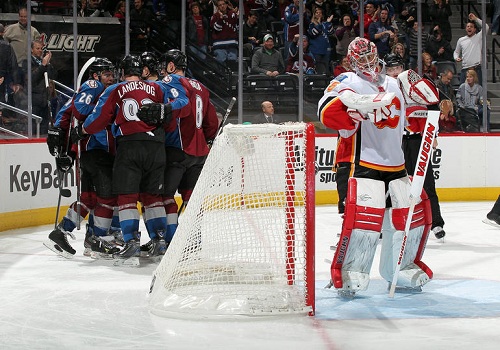 The Flames have been trying desperately lately to break the .500 mark and are very close are hopefully one game away from it.
The Flames suffered a rough OT loss to the Wild (2-1) on February 26 after beating them three days prior. The game was slow, and rather boring having only 2 goals scored in regulation time.
The Flames next took on The Colorado Avalanche in Colorado. (Side note: Ironically the during the game the Avalanche matched the Flames offer sheet for Ryan O'Reilly.) The Flames jumped up to an early 3-0 lead in the first by goals from Jay Bouwmeester, Mike Cammalleri, and Jarome Iginla. Iginla posted two tallies in the match. Although the Flames had a great start to the game, their inconsistent play that has plagued them all year took effect. The Avalanche would take full control of the game in the second and third period to finish a glorious 5-4 comeback.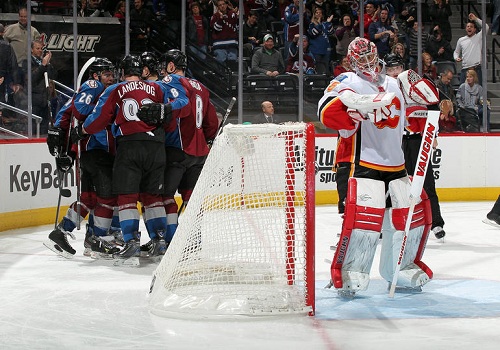 Luckily, the Flames would bounce back against the third place team in the conference, and division rival Vancouver Canucks. The Flames played solid and were consistent, something that has been lacking all year long. The Final score was 4-2, goals were scored by Mike Cammalleri (2), Lee Stempniak, and Jarome Iginla. The main story of this game was Danny Taylor outplaying Roberto Luongo and picking up his first NHL win.
Bright spots:
Jarome Iginla seems to be coming out of his slow start with five goals in his past four games.
Jay Bouwmeester has seemed to have returned to his old offensive ways with four goals, and seven assists to start the year.
Jiri Hudler is fitting in nicely with the flames as he has 15 points to kick off the year in 17 games.
In Other News:
Mikka Kiprusoff says he is feeling good and is close to returning, but no date was given.
The Flames take on the on the San Jose Sharks Wednesday, March 6th at the Scotiabank Sattledome in Calgary at 930pmET.