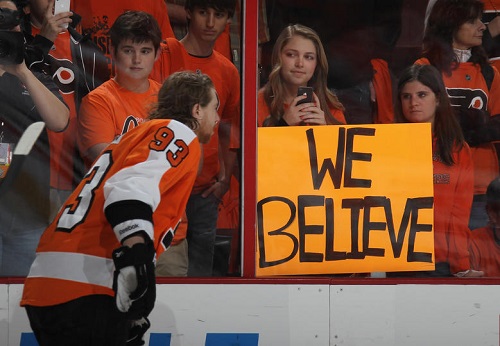 He stepped it up last season when the team was spiraling downwards. He put the team on his back when nobody else was performing up to expectations. He even almost led the Philadelphia Flyers in scoring. Jakub Voracek was a monster last season but the real question is if he can repeat.
The 23-year-old went beast mode last season, notching a team high 22 goals in 48 games, on pace for 38 tallies in a full season. Giroux led the team in overall scoring with 48 points but Voracek was only two behind with 46. There is no way this was simply a fluke season.
He had his best points per game ratio of his career in 2011-2012, his first season with the Flyers. He then followed it up with an even better season in 2012-2013. Voracek is trending upwards and there is no reason he won't continue to do so. He will likely be playing alongside Claude Giroux again. Giroux is one of the best players in the game and he and Voracek complement each other perfectly.
What is really impressive about Voracek is his skill on the power-play. He had a team high eight goals with the man advantage. The Flyers had one of the best power-plays last season and Voracek averaged a whopping 3:35 of ice time per game with the man advantage. The addition of Vincent Lecavalier and Mark Streit will boost the Flyer's power-play even more.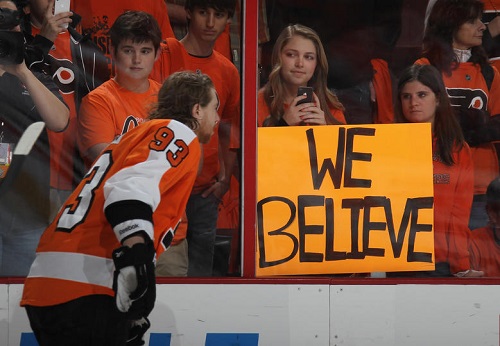 Much was expected out of him when he was drafted seventh overall by the Columbus Blue Jackets at the 2007 NHL Entry Draft. In his three seasons with the Blue Jackets, the first round draft pick never surpassed 50 points and was plagued with inconsistency. The Blue Jackets decided to trade the youngster in 2011, along with a 2011 first-round pick (Sean Couturier) and a 2011 third-round pick (Nick Cousins) to the Flyers for Jeff Carter.
Voracek may have crashed his Ferrari during the off-season but he isn't likely to be crashing and burning with the Flyers anytime soon. The NHL world has waited a long time to see this kid reach his potential and he is finally starting to exemplify it.
Voracek has found a home with the Flyers and Laviolette is giving him top minutes alongside top power-play time. Next season will show us if Voracek really is a star or not but all the facts point towards another great upcoming campaign for Voracek. In short, don't pass up on this guy in a fantasy pool next year.