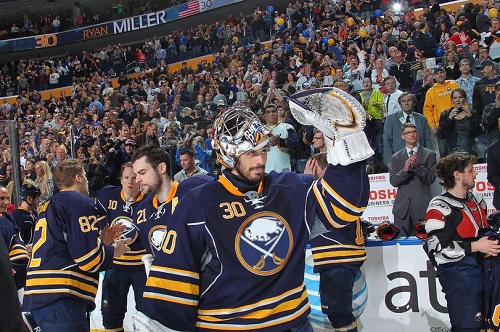 With the NHL aligning into 4 divisions, the Buffalo Sabres will see some new faces in their division.  The Detroit Red Wings, Florida Panthers, and Tampa Bay Lightning have all joined Buffalo's division in the new re-alignment.  How will Buffalo do?
Detroit Red Wings:
Not afraid to spend money. Signed free agents Daniel Alfredsson and Stephen Weiss, both quality forwards.  Alfredsson is still looking to hoist the Stanley Cup and this may be his best chance.  Detroit is solid in net with Jimmy Howard.  The Wings have been more dominant in the match-ups of late.  What Detroit can do that Buffalo can't is score.  With Pavel Datsyuk and Henrik Zetterberg leading the way, Buffalo could be in some trouble.
Tampa Bay Lightning:
Not really sure how adding the Lightning and Florida Panthers to this division makes any sense.  The goal of re-alignment was to cut down travel costs.  I feel as though Florida and Tampa will be doing a lot more traveling than many other teams because of their locations.  Vincent Lecavalier is gone.  He now plays with the Philadelphia Flyers.  Martin St. Louis is getting old (38) but has been productive.  We'll see how he does without Lecavalier.  Goaltending is suspect, we'll see how it goes with Ben Bishop between the pipes.  Team as worse as Buffalo? Only time will tell.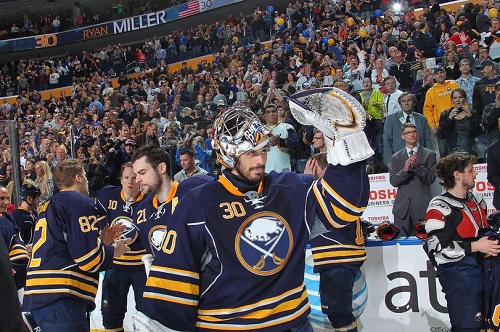 Florida Panthers:
This team made the playoffs not long ago but injuries derailed the lock-out shortened season.  Very young team, could be very exciting in the near future.  Like Tampa, goaltending is suspect.  Ryan Miller would fit perfectly down here is a trade could be worked out.  Sabres GM Darcy Regier overvalues his players and everyday he holds on to him, his stock decreases.  It's going to take a year or two for these young guys to gel.  Buffalo and Florida may be similar in every department but Buffalo has a better goalie.
Love Reading About Hockey?

Subscribe to keep up-to-date with the latest and most interesting hockey news!
| | |
| --- | --- |
| | We hate spam just as much as you |