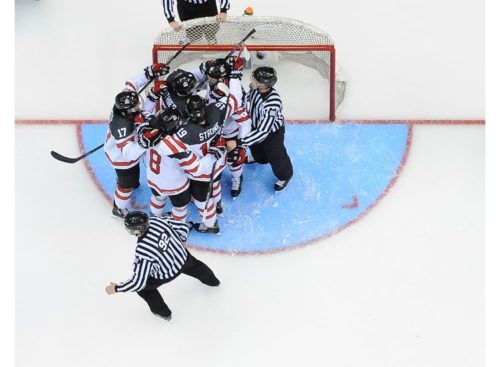 Some nights Canada's juniors almost look human.
Tuesday night was not one of those moments and served as a poignant reminder of just how far some nations have to come to reach the level of the Canadians.
The Slovaks gave Canada a good run early – they held the powerful Canadians scoreless in the first period – but could hold on for only so long before the dam broke. In all it was a shellacking that saw the Canadians pot five goals on 44 shots, while allowing just six shots on Connor Ingram in the Canadian net.
Adam Huska turned in an impressive performance in the Slovak crease – he allowed five goals, but it could have been much, much worse – and turned aside the first 16 shots he faced. But on Canada's 17th shot of the game, Jeremy Lauzon finally broke the scoreless deadlock with a beautiful shot from the high slot that just snuck under the bar.
Minutes later Taylor Raddysh doubled his team's lead with a goal on Canada's tournament-best power play that is clicking at just over 55 per cent. By the time Raddysh's shot found the back of the net, Canada had already scored more goals than the Slovaks had registered shots.
As if it weren't already, from that point on it was elementary for the Canadians who were in complete control from the opening faceoff to the final horn. But for good measure Anthony Cirelli and Thomas Chabot (on the power play) added two more goals in the period, while Michael McLeod scored Canada's fifth and final goal in the third.
Among the many positives for the Canadian team – beyond the fact it moved to 2-0 and maintained its spot atop Group B – was the widespread offence that reared its head. Twelve Canadians recorded at least a point, with each goal scorer getting his first of the tournament.
That scoring depth won't necessarily come in handy in their next game against the Latvians, who likely won't provide much of a challenge, but it could certainly help in their New Year's Eve showdown with the United States.