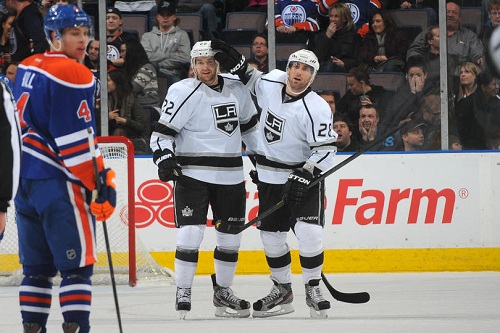 It seems that a trip north of the border was what the Kings needed to get their mojo back.
They didn't play the prettiest game against Chicago on Feb. 17th, at least not for most of the game. The L.A. team seemed to wake up, but not until halfway through the third period. It was not soon enough to earn them the W, and they fell to the on-fire Blackhawks, 3-2.
Some critics have argued that coach Darryl Sutter should start packing his bags, despite leading last year's eighth-seed Kings to their first Stanley Cup. After all, they have hardly looked like champions lately. No matter how they dominated last season's playoffs, their success is constantly called a fluke.
But the team headed into Canada to play games against the Edmonton Oilers and the Calgary Flames, both of which the Kings would win 3-1. They may not yet look like they are ready to defend any crown, but they are beginning to look like fighters.
Dustin Penner has been a scratch a bit more often than he would probably like, but he was in the line-up for the past several games. He's gotten in some big hits and though he hasn't scored any goals, he is starting to get to the puck when he needs to get to it. Center Trevor Lewis must have found inspiration in the crisp Canadian air, earning two beautiful assists in Edmonton and his first goal of the shortened season against the Flames. The defense has managed to shape up pretty well in the absence of Matt Greene and Willie Mitchell.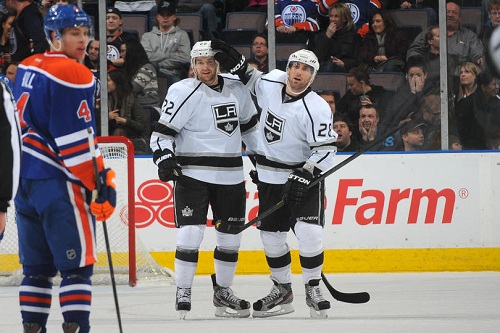 Jonathan Quick hasn't been looking like the goalie we have all come to know and love. His back may be fine after surgery, but he spent a lot of time off the ice last year. It's understandable, albeit frustrating, that he needs some time to get back into the groove of things. But it's about dang time that backup Jonathan Bernier has gotten the chance to show everyone what he can do. He stops the puck before it can cross the line, without giving it a chance to rebound. Three of the four games he has played have resulted in wins. I hope we get to see a lot more of him this season. In a perfect world, there would be two parallel universes, and each Jonathan would get to play in one.
The three players we need to see some more action from are Captain Dustin Brown, top forward Anze Kopitar, and the highest paid (overpaid?) player of the team, Drew Doughty. While they are playing well, everyone is still on the lookout for last summer's all-stars. Doughty remains one of two defensemen who have yet to get the puck in the net, the other being new acquired former Panther Keaton Ellerby. It's time for him to start earning his paycheck.
All in all, the Kings are working their way back to the eighth seed. And their fans have every reason to be happy about that.