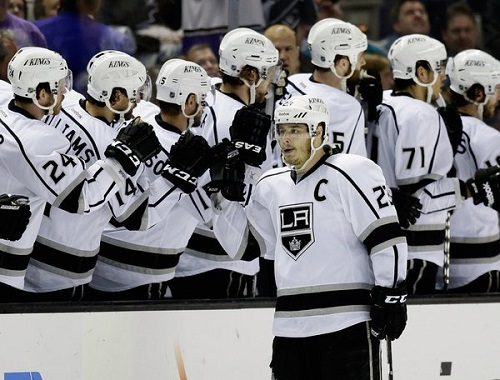 Kings Captain Dustin Brown has signed up for another eight years with the team that started his NHL career. His $47 million contract will take him through to the 2021-2022 season.
Brown has made Los Angeles his home for the past nine years. He was the first-round draft pick for the Kings in 2003 and started playing for them right away. When the 2004 NHL Lockout occurred and the was season cancelled, Brown was sent to the Kings AHL affiliate in New Hampshire, the Manchester Monarchs. He returned to the Los Angeles the following season. By 2008, he was named captain, following Rob Blake's departure to the San Jose Sharks. This contract extension comes on the heels of Blake's return to the Kings in the role of the assistant General Manager, which was officially announced on Thursday.
The Ithaca, New York native can boast about being the youngest and only American-born captain in Kings history, as well as the very first captain and player in Kings franchise history to hoist the Stanley Cup as a champion. Clearly, he was the right man for the job.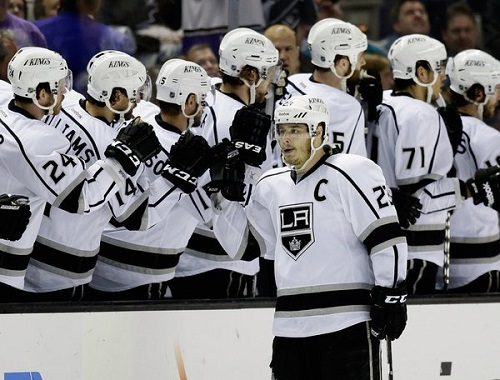 The Kings President of Operations Luc Robitaille had plenty to say about the captain. "We're glad that he wanted to play this long here and hopefully he'll finish his career with us." He also said, "…What he adds to our organization is he cares for the L.A. Kings, he cares for the logo, and he's out there. He wants to make a difference in the community…we love the fact that we have a player of that caliber and the kind of person that's willing to do that to help everyone." Robitaille made mention of Brown's and his wife Nicole's community involvement with places such as the Children's Hospital in Los Angeles..
Robitaille also indicated that Brown will likely be a part of the 2014 Olympic team. In 2010, he was an alternate captain for the Men's U.S. Hockey Team. They won the silver medal.
Other teammates that have signed long-term contracts include Jeff Carter, Drew Doughty, and fellow Monarchs Jonathan Quick and Slava Voynov.