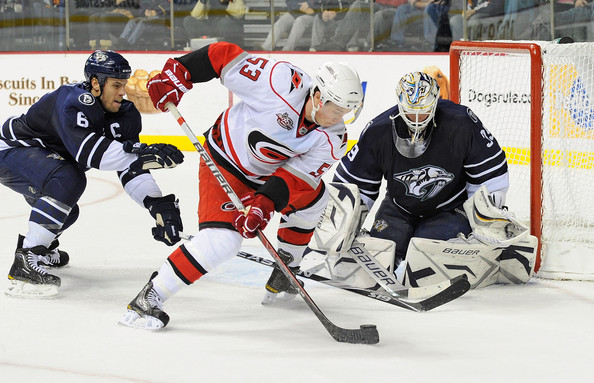 The future looks extremely bright for the Carolina Hurricanes, who have a number of young prospects that almost look ready to make the jump to the club from Charlotte. The Hurricanes took another step in solidifying the future of the team by signing their greatest young superstar, Jeff Skinner, to a contract extension today. The extension is for 6 years, at an average annual value of $5.725 million. GM Jim Rutherford broke the news on his official twitter account. "It looks like we are going to be able to get Jeff Skinner tied up for a number of years. Exciting news for our franchise."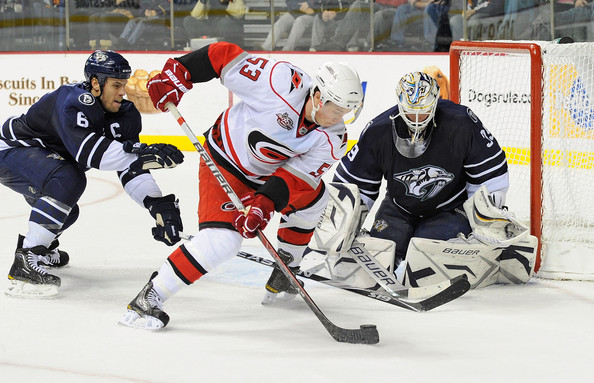 This extension is great news for Caniacs and the team, as Skinner is an extremely important part of the top forward rotation. His playmaking ability and his incredible skating have left many defenders scratching their heads in amazement. Skinner is an absolute joy to watch on the ice, and Caniacs now have seven more seasons to look forward to. Skinner was set to become a restricted free agent after the 2012-13 season, and while the Hurricanes would have retained the right to sign Skinner to a new contract, another team could have made an offer for him that the Hurricanes would have been forced to match. This deal enables the Canes to hold on to core piece of the team, as well as avoid a potential free agent battle with other prospective teams.
Skinner, 20, was drafted by the Hurricanes 7th overall in the 2010-11 draft, and is the youngest player to play in the NHL All Star Game. In two seasons with the Hurricanes, he has compiled 51 goals and 56 assists, which is good for 107 career NHL points. Skinner won the Calder Memorial Trophy after his first season, which is awarded to the NHL's rookie of the year.