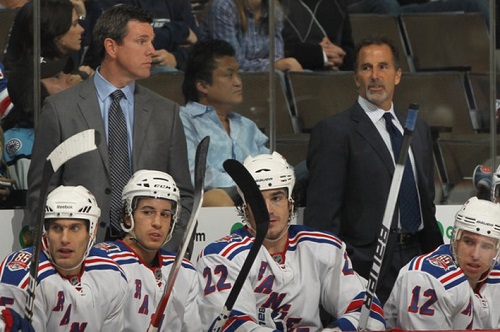 The Vancouver Canucks this week finally filled their coaching staff holes adding Mike Sullivan and Glen Gulutzan as assistants to John Tortorella. Tortorella announced Monday night at the Canucks Summer Summit for season ticket holders that they added Gulutzan and Sullivan.
Mike Sullivan was an assistant in New York to John Tortorella and also in Tampa Bay for one season. Sullivan will control the special teams just like he did in New York under Tortorella. During his time in New York, he used a defensive approach while coaching along with Torts and improved players like Anton Stralman and Steve Eminger on defense and got a lot of out his defensemen in New York, and will hope to get the same in Vancouver.
Gulutzan was a former Head Coach in Dallas for two seasons before being hired in Vancouver as an assistant. Gulutzan was very much in the mix to be the Head Coach in Vancouver, before Vancouver decided to go with Tortorella instead. Just like Sullivan, Gulutzan preaches defence, but with a nicer approach. Gulutzan has patience and that will immensely help the Canucks squad this season if they want to inject young players into the roster. The main thing with young players is to have patience and Gulutzan will give that to these young players this season.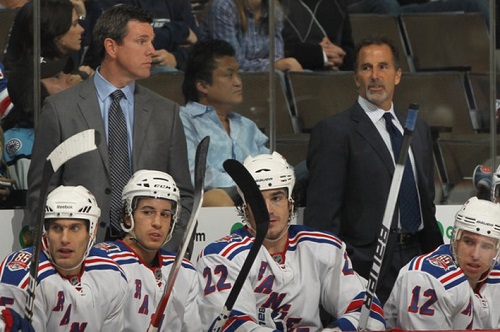 So in short, the Canucks this season will improve immensely on defence. Both assistant coaches preach defence, one is a hardnosed coach (Sullivan) and the other is like a little baby puppy (Gulutzan), so something like a good cop, bad cop routine. I know defensive hockey is boring, but look at what the Canucks have done with their up tempo offense? Nothing. Defense wins championships and if the Canucks want to win a cup in this lifetime, Sullivan and Gulutzan could be a blessing in disguise. While the Torts-Sully pairing will bring that no BS approach, Gulutzan will balance that out and be the Craig Ramsay that Tortorella had back in Tampa Bay when he won his only Stanley Cup in his coaching career.
Daryl Williams and Roland Melanson will remain on the coaching staff as well.
Love Reading About Hockey?

Subscribe to keep up-to-date with the latest and most interesting hockey news!
| | |
| --- | --- |
| | We hate spam just as much as you |