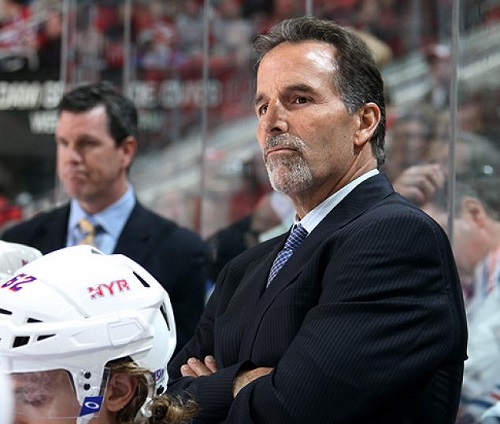 The Vancouver Canucks are set to announce today their new Head Coach. After weeks of speculation of who would be the new bench boss, it came down to none other than John Tortorella. "We are proud to introduce John Tortorella as Head Coach of the Vancouver Canucks," said Michael D. Gillis, President and General Manager, Canucks Sports & Entertainment. Torts returned to Vancouver last Friday around 1 PM to meet with Canucks Management a third time to finalize the deal. About 45 minutes later after reports surfaced he was back in town, Mike Gillis requested an interview with the Team 1040 afternoon show and was on the air about 2:30 and said "We're trying to finish off the process of selecting the next head coach. It's ongoing as we speak and hopefully it will be over shortly."
The deal wasn't completed on Friday due to ongoing discussions, but other candidates were told that the search is over. He will become the franchises 17th head coach in Franchise history.
"John has coached championship teams and is passionate about winning. He has a proven ability to bring the best out of his players and we believe he has all of the qualities to bring our team success," said Gillis.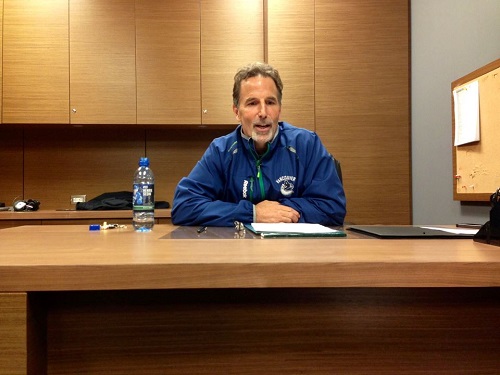 So that's that. John Tortorella will be announced as the new Head Coach in Vancouver and a new era will begin. Whether the team likes him or not, they will adapt to his hard hitting style. The team needs a coach like Tortorella, someone who will bring the intensity every night, push them harder each game and make sure they play their best and if they don't, they will sit. So if Henrik or Daniel has a bad game, you can imagine they won't be on the 1st line the next game or possibly even in the press box. "His team was tough to play against, always tough to get shots through and they always worked extremely hard. I'm assuming he's going to bring that sort of temp and work ethic here," said Jason Garrison.
Some may not like him, but you'll have to get used to it, he will fit in Vancouver, mark my words, it will work, but things take time. Like a wise ogre once said, change is good.