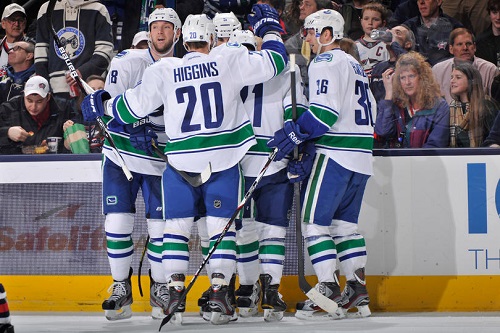 Finally the Vancouver Canucks can see a light at the end of the tunnel, although its faint, it's a light and that's something they need. The Canucks got their second victory in March beating the red hot Columbus Blue Jackets, 2-1 in a shootout (yeah I just said the Red Hot Columbus Blue Jackets…) on Tuesday night.
Jason Garrison tied the game up in the second off a big blast from the point; both Sergei Bobrovsky and Roberto Luongo were brick walls in net on each end of the ice after that. Luongo, who played in his second game in two weeks, stopped 26 of 27 shots and all 3 shooters in the shootout.
Vancouver's only goal in the shootout came in the second round when Mason Raymond came in, stopped, spun, and back handed the puck top shelf into the net. Good goal right? Think again, Columbus Blue Jackets Head Coach Todd Richards thought otherwise. "To me, it looks a little questionable. It looks like he does take a step backward. It looks like the puck is moving backward," said Richards. Shooters in the tiebreaker must make a consistent, continual move to the net per the NHL Rule Book. The Blue Jackets didn't think Raymond did that and wasn't happy about the decision.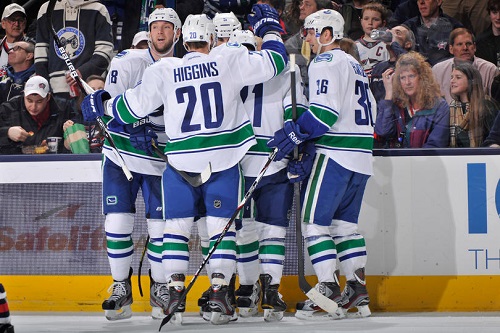 Of course the goal stood, and of course Raymond thought of the move before the shootout was even thought of. "I've had some success with that move. I had my mind on it heading into overtime if we went there and I was getting the nod. I was going to do that move."
With the Canucks finally snapping a four game skid, can the Canucks get back on track and make a run for the Playoffs or will they sink to the bottom? Catch the next game this Thursday as they come back home to play the Nashville Predators at Rogers Arena.