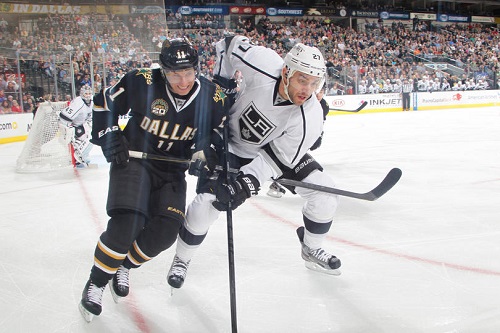 Canucks General Manager, Mike Gillis announced today they have acquired Derek Roy from the Dallas Stars in exchange for a 2nd round pick in 2013 and prospect Kevin Connauton. This move will finally give back some depth down the middle with Kesler currently out with an injury and Malhotra forcing to retire earlier in the season. Derek Roy has four goals and 18 assists in 30 games with the Stars this season. With this Trade, Jordan Schroeder was also sent down to the Chicago Wolves.
Canucks Sports and Entertainment also announced yesterday that they purchased the Peoria Rivermen AHL franchise from the St. Louis Blues pending AHL approval. The Canucks will likely be moving the team to Abbotsford hopefully for next season; the St. Louis Blues will also re-align with the Chicago Wolves, the Canucks former farm team.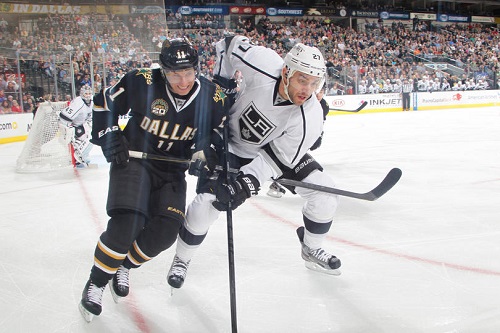 The Abbotsford Heat who is the AHL farm team for the Calgary Flames which began operations in 2009 are locked into a 10 year supply fee agreement that guarantees $5.7 million in revenue per season for the ownership group in Abbotsford.
In order for the Canucks to move their new AHL team from Peoria to Abbotsford, the Flames would have to agree to move their affiliate out of that city.
Nicklas Jensen and Bill Sweatt have been recalled from Vancouver's AHL affiliate in Chicago to add some offensive punch in the lineup. Both players have a total of two NHL games under their belt and slotted into the lineup Monday night against the Sharks in a 3-2 loss. Zack Kassian and Andrew Gordon were both sent down in exchange for Jensen and Sweat. Kassian is being sent down for a conditioning stint and will likely be back in the lineup in the next week.