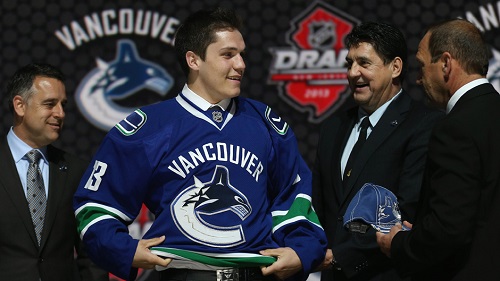 Bo Horvat and Hunter Shinkaruk can add another memorable moment to their summer.  Just this week the Vancouver Canucks announced they've signed both players to entry level deals to a tune of $925,000 for three seasons plus $92,500 in signing bonuses.  "It's a huge honour," said Shinkaruk. "This summer has been full of pretty exciting things that I dreamed of. The fact that I signed with an NHL team today seems surreal." Horvat also shared the same sentiments as Shinkaruk.  "It's awesome," Horvat said. "You dream about this day when you're a little kid. To put pen to paper and make it official and get all signed up was really something special. It's another step closer to the NHL and now I have to go out and prove myself on the ice."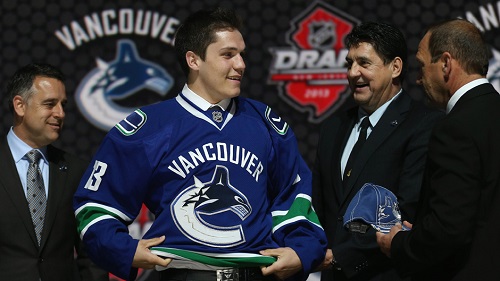 Horvat hasn't been away from the game since May, he's had more of the busier schedule of the two.  He was in the Memorial Cup with his OHL team London Knights, he then went to the NHL combine in Toronto from the Memorial Cup, and then was drafted on June 30th in New Jersey.  It doesn't stop there; he went to Vancouver for the summer prospect camp in mid-July and now he's with Team Canada in Lake Placid for the world junior summer camp and will go from New York to Penticton next month for the Young Stars tournament featuring Calgary, Edmonton, San Jose, Winnipeg and the Canucks with Hunter Shinkaruk.  "It's been crazy," noted Horvat, the Ontario League's playoff MVP in 2013. "It's definitely been the busiest summer ever. There's really no time for rest. It's pretty much been go-go-go but it's something I love to do and want to do for the rest of my life. So you have to go through this, right?" he said.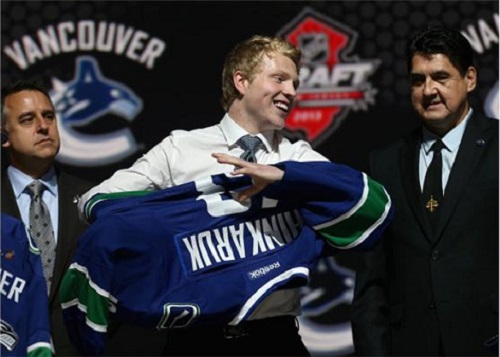 Canucks will have a lot invested in these in the coming years ahead. Why? Well the Sedins are turning 33, Kesler will be 29, and most of the core is aging fast. With Brendan Gaunce, Nicklas Jensen, Hunter Shinkaruk, and Horvat waiting in the wings to take over this team, the Canucks look pretty good for the future.  "We're happy to have the two players done and we think they have bright futures," said Canucks assistant GM Laurence Gilman. "We've typically signed our first-round draft choices early, in the summer immediately following their selections, because we want them to concentrate on playing hockey and take the contract situation out of their heads."
Love Reading About Hockey?

Subscribe to keep up-to-date with the latest and most interesting hockey news!
| | |
| --- | --- |
| | We hate spam just as much as you |