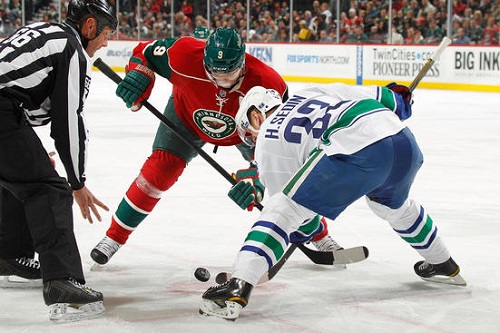 After an emotional win over the Boston Bruins Saturday night in Rogers Arena, the Canucks go on the road for three games. Their 3 game road trip starts off against the Minnesota Wild tonight. The Canucks had just concluded a homestand where they went a perfect 5-0 and prior to that had gone 3-1 on the road.
Tonight however the Canucks may finally run into trouble playing against the Minnesota Wild for the first time this season; which sounds weird as we are roughly 40% through the season already. The Wild are two points behind the Canucks and will look to spoil Vancouver's current winning streak. In their last 6 games the Wild have gone 3-3-0 and have been playing inconsistently but have dangerous skilled players that are making an impact such as Ryan Suter and Zach Parise.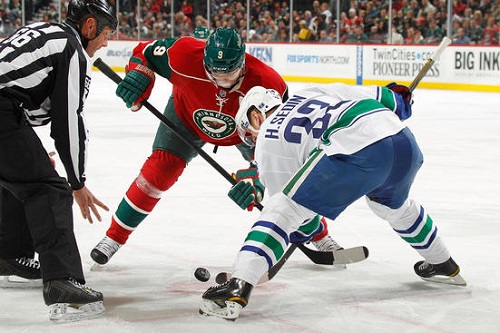 The key to this game for the Canucks is quite simple: Get the lead and don't blow the lead in the 3rd period. Like many games this season, the Canucks aren't shy to grinding out to scores of 2-1 or 3-2 against opponents and could very much be doing that tonight. Although the Canucks have been clicking on offense as of late, they will need to be on their A game in all areas to continue their current season high winning streak of seven games. Vancouver will need every break possible to get out with a W and the crucial two points by the end of the night.

Luongo will get the rare start tonight in Minnesota as he hasn't started in Minnesota since October of 2010. The Wild will opt with Josh Harding who has a 2-4-0 lifetime record against the Canucks. The game starts tonight at 5 PM PT, drop the puck!