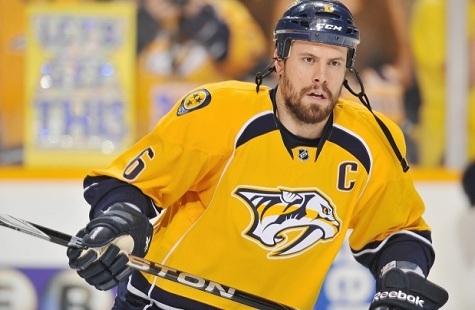 So the dust is settled and Shea Weber is staying in Nashville after all. Shea Weber did sign an offer sheet worth $110-million over 14 years with the Philadelphia Flyers, but Nashville somehow managed to match the offer.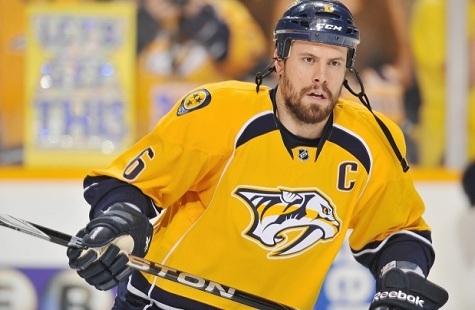 Weber was rumored to go to many places, and one place was the hometown team
Vancouver Canucks
. And yes, the Canucks seriously considered an offer sheet deal to RFA Weber who met with the Canucks in early July. Assistant GM Laurence Gilman confirmed that it was something "discussed internally", but wouldn't say how close they were to making an offer to the All Star defenseman. BUT Weber's agent, Jarret Bousquet told, Sportsnet on Thursday night, the night before Weber was signed that the Canucks were one of the five teams Weber met within recent days.
The Canucks ultimately decided in the end it was best to keep the offer sheet for another time as they believed the Predators would match any offer that would be offered. Canuck General Manager Mike Gillis may have dashed the hopes and dreams of Canucks fans, but he knows what it's like to be on both sides of the RFA Offer Sheet scenario. Back in 2008, during Gillis's first year, he signed St. Louis Blues forward David Backes to a three year offer sheet worth 7.5 million that the Blues quickly matched. The Blues were for some reason angered by Gillis's silly attempt to acquire the talented forward from the Blues, so they signed then Canuck forward Steve Bernier to a 1 year, 2.5 million offer sheet which the Canucks reluctantly matched.