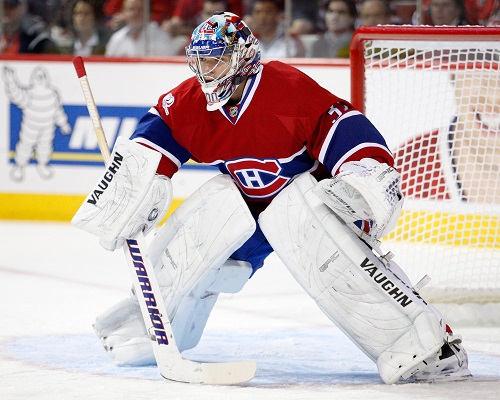 One of the biggest question marks coming into the Montreal Canadiens camp has been Carey Price's play. While team was successful last year, his play was widely regarded as less than expected. Add a season ending knee injury to the mix and suddenly Price has a lot to prove this year.
To help Price round out his game as a goaltender, Montreal hired Stéphane Waite to be their new goalie coach. Waite had previously worked with Corey Crawford, Ray Emery and Antti Niemi in Chicago.
""He's got an excellent resume, he's had success with other goaltenders," Price said. "Obviously he is doing something right and I am looking forward to rounding my game with him."
On Thursday, the two took the ice together for the first time. And while nothing radical was done in the first session, it did give the pair time to talk about what the future will hold.
"(Waite) keeps things really simple, we aren't really changing anything at this moment," Price said. "As we progress, we'll get to know each other and share philosophies."
Price said it is too early to know how Waite will be different between his previous coaches. Waite had said when he took the job that he had a couple things in mind for Price but those weren't really covered in the first skate.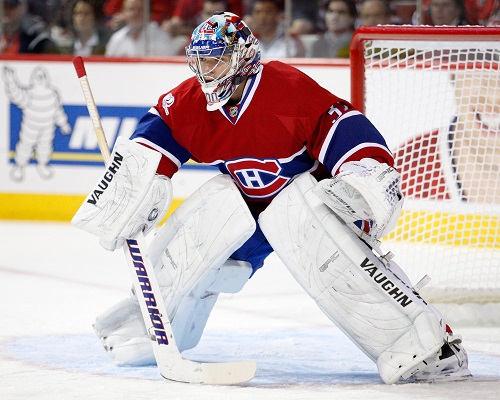 But Price said he will listen and try to be as successful as he can. This includes getting further in the playoffs.
"I've only been to the second round myself so that is the next step," said Price. "The playoffs are a grind, it's not just myself personally, we all have to take it upon ourselves to take the next step."
Head Coach Michel Therrien praised his goalie and new goalie coach at his press conference.
"We all believe that Carey is one of the top goalies in the NHL," Therrien said. "We believe he will be able to bring Carey to the level we are all expecting."
And just to be safe, Price also clarified that he is completely healthy now.
"No problem with the knee, everything is cool," Price said. "I took a lot of time off and made sure everything was 100 per cent before I started skating."
The Canadiens camp runs until September 30. They play their first preseason game on Sunday when they host the Buffalo Sabres and they open the regular season October 1 at home against the Toronto Maple Leafs.