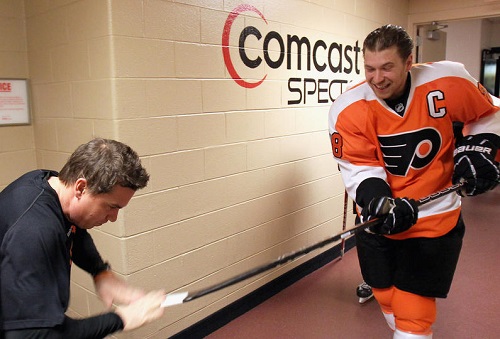 The hockey gods seem to have it out for the Philadelphia Flyers. After an injury plagued season where numerous Flyers struggled to stay healthy, the bug has bit the Flyers again in the most unusual way.
The team learned on Thursday that their captain Claude Giroux underwent surgery on his index finger after his club snapped during a round of golf in Ottawa. This surgery is expected to keep the 25-year-old out for five to six weeks.
"Giroux was golfing today when his golf club shattered and splintered into his index finger. Although there were no broken bones, there was some damage to his extensor tendons in his finger," Flyers general manager Paul Holmgren said in a statement.
Giroux underwent surgery on both wrists in 2012 following the team's second round playoff exit against the New Jersey Devils.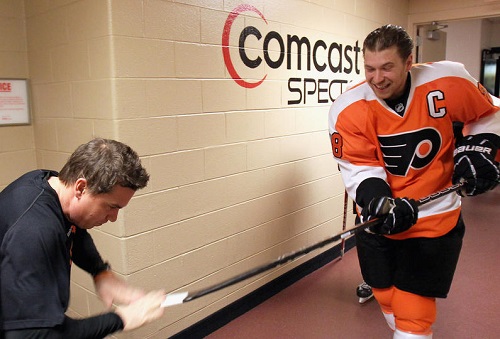 Giroux recorded 13 goals and 48 points with the Flyers last season and recently signed an eight-year, $66 million contract extension with the team.
Reports of Sidney Crosby jumping out of the bushes with a putter and slashing Giroux in the hand with it are known to be false and unproven.