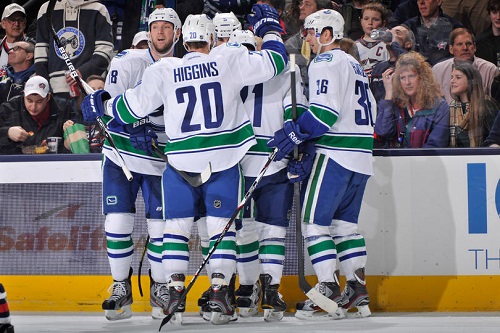 There's three different types of girls you'll meet in your life, the ugly duckling, the average looking girl, and the Barbie. In my opinion the Canucks 2013/2014 season will be somewhere in between The Ugly Duckling and the average looking girl. Some say the Canucks will be able to contend just like last season, but with the very little moves and changes Gillis made in the off-season, I find that hard to believe. Now don't get me wrong, it's not Mike's fault for making very little moves, the team is strapped to the salary cap very tightly with very little money to give out and sign or trade for an all-star player. Let's recap what he did over the summer.
1) He traded away future all-star Cory Schneider to the New Jersey Devils in exchange for the 9th pick at the NHL Draft. That 9th pick turned out to be Bo Horvat from the London Knights.
2) He fires Alain Vigneault and hires John Tortorella.
3) He signed multiple depth players such as Yannick Weber, Brad Richardson, Mike Santorelli, Colin Stuart.
4) He re-signed Jordan Schroeder, Chris Tanev, Andrew Alberts, Dale Weise, Yann Sauve.
5) He let notable players Mason Raymond and Max Lapierre walk.
So that's what he did over the off-season, so yea a few changes, but I don't think there's any improvement.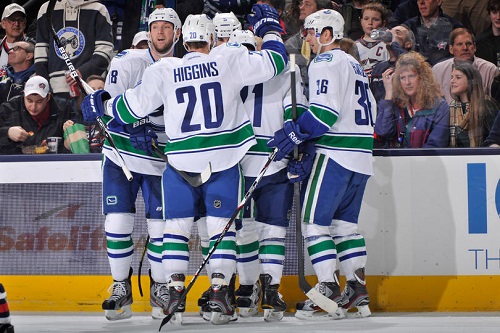 The next thing to look at is the Torts factor. Tortorella is all sweet now but wait till the Canucks go through their opening season slump as per usual and he starts to lay the hammer down, the players say they want that, but it will definitely take some getting used too. You can't go from happy-go-lucky attitude that Alain Vigneault had, to, a lay the hammer down type style attitude easily, it takes time. But if Tortorella says he has patience, then maybe this can work, but if not, as Piglet would say, oh d-d-d-dear.
The goalie situation in Vancouver hasn't really been resolved technically. No I am not talking about the starting position; I don't think we need to go through that anymore. I am talking about the back-up job. It's truly anyone's job right now. The two main competitors for the job are Eddie Lack and Joacim Eriksson. Eddie Lack is coming off major hip surgery and hasn't played a single game since 2012. While Eriksson is coming off a great outing from the Young Stars tournament and will look to steal that back up job from Lack.
With very little depth heading into the season, the coaches will look to young players like Bo Horvat and Hunter Shinkaruk to make the team hopefully and provide that spark the team will ultimately need if they ever reach a slump.
This season won't be pretty, and I can tell you now, there will be a lot of ugly wins for the Canucks. But like every coach says, a win is a win, and the Canucks will take every point they can get in the new re-alignment pacific division.