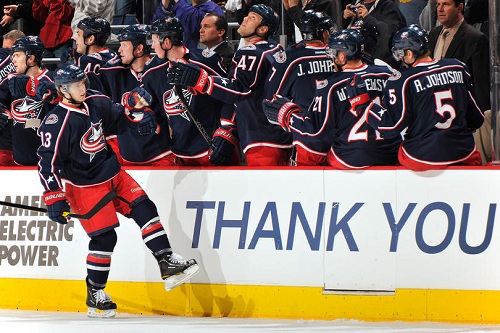 It's difficult to imagine the 2011-12 season having gone any worse for Columbus than it actually did. The team had high hopes of making the playoffs after acquiring Jeff Carter and James Wisniewski. Carter and Rick Nash were supposed to explode for many points and Rick Nash was thought to have a good shot at winning the Hart Trophy. Nikolay Zherdev was supposed to be a dominant force and James Wisniewski was going to match or better his 51 point total from the season before.
Well, Wisniewski fell back to 27 points, Carter wasn't happy in Columbus without his right hand man Mike Richards, who eventually ended up in LA and went on to win a cup together. And when things couldn't get any worse for the team their star player and face of the organization, Rick Nash, was eventually traded to the New York Rangers. The team posted a league worst 65 points and to make things worse, they even lost the draft lottery.
So you can imagine things can only get better from here right?
So who left and who came to the organization, let's find out!
Additions: Artem Anisimov, Adrian Aucoin, Sergei Bobrovsky, Brandon Dubinsky, Tim Erixon, Nick Foligno
Subtractions: Dane Byers, Mark Dekanich, Steven Delisle, Alexandre Giroux, Aaron Johnson, Marc Methot, Rick Nash and Curtis Sanford
The Blue Jackets thought so highly of their newly drafted prospect Ryan Murray that they reportedly refused the Islanders entire draft class in exchange for him. Murray has proven abilities that make him look like a seasoned veteran on both ends of the ice. He can compete against top talent and is a proven leader. He became the second youngest player to ever represent Canada at the IIHF World Hockey Championship in 2012. Unfortunately when there's good news there's always bad news. Regrettably for Columbus, the young prospect suffered a season ending shoulder injury that required surgery and likely won't be able to play until the 2013-2014 season at the earliest. The Jackets also have power forward potential in Boone Jenner and got an NHL ready defender from the Rangers in Tim Erixon as part of the trade for Nash.
The best news is yet to come for Columbus and like I said above, it can only get better right? Yes that is correct. The Jackets have three first round picks in the 2013 draft, so if the first season of Post Nash is a disaster, the second season should look a little brighter.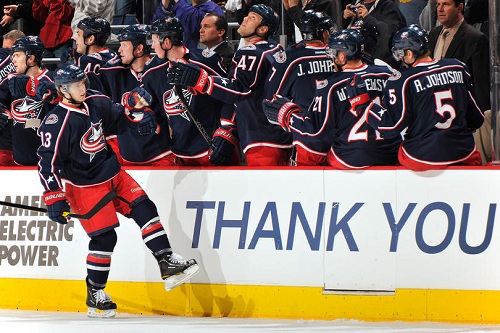 Without a true sniper like Rick Nash, the Jackets definitely look weak, but the upside is they have a lot of NHL talent on their roster. The likes of Brandon Dubinsky, Artem Anisimov and Nick Foligno could come together with younger forwards Ryan Johansen and Derick Brassard to form a forward line that can be an unstoppable force. Their backend led by Wisniewski and Jack Johnson could be better than last year, although losing Marc Methot is bound to leave a big gap in their defense. The team also upgraded its goaltending with last year's young Flyers' keeper Sergei Bobrovsky.
So yeah, there's a lot of upside for the Blue Jackets in the future, and a lot of solid pieces came back in the Nash deal, but the real question is, did they get enough? The drama of Nash's exit loomed large over the team last season but if Dubinsky, Anisimov, and Erixon fail to make a difference this season, will Scott Howson's inability to land a marquee player for Nash continue to haunt this troubled franchise? We will just have to wait and see for ourselves as the season unfolds.