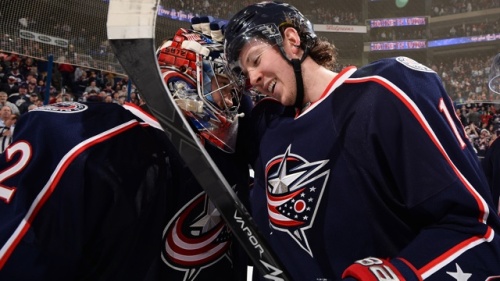 According to the team's official Twitter account, the battle is over: the Blue Jackets have come to terms on a three-year deal with center Ryan Johansen.
There's an official announcement to come, so we'll know just who caved and over how much soon.
The young center was the team's breakout star last year, potting 33 goals and 63 points to lead the Blue Jackets in both categories. He was also a key player in getting the team back into the playoffs, helping the franchise secure its first two playoff wins ever and nearly upsetting the heavily favored Pittsburgh Penguins in the process.
Stay tuned for details.
Edit- the terms are as follows: $3 million for the first two years, then $6 million for the last. That last year is the kicker; it means the Blue Jackets will have to qualify Johansen at $6 million.
Follow me: @TwoPadStackRW