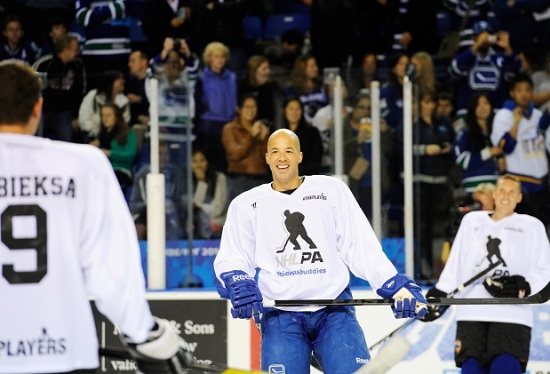 Many players around the league were or are going into the final year of their contracts, and could be a "lockout casualty" if a season doesn't commence. Manny Malhotra is one of the many players going into the final year of his contract and quite possibly could be a "lockout casualty".
Following the last lockout, a total of over 100 players who appeared in 40+ games during the 2003-04 season never appeared in another NHL game when play resumed in the 05-06 season. He had 18 points and was minus 11 in 2011-12, a season in which he had a nasty eye injury. Malhotra's optimism seems fixed in his opinion the NHL will end the lockout on its own timetable, no matter what the NHLPA offer. We all know as fans and writers know both sides are on their own timetables, and this whole thing will end when it wants too.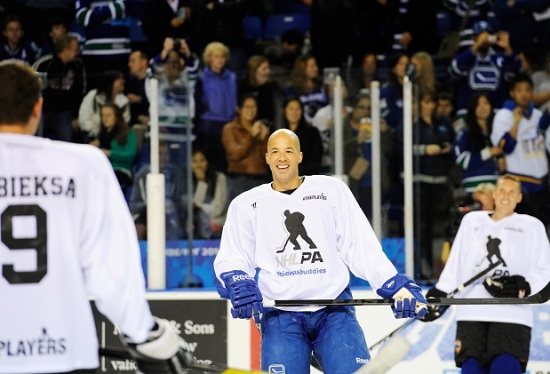 Meanwhile, forward Jannik Hansen has signed with the Tappara of the Finnish Elite League and is scheduled to play his first game on Thursday. Hansen is the second canuck to make the trip to Europe for the NHL lockout, Dale Weise plays in the Dutch League. The announcement on Tappara's website read: ""Tappara acquired another NHL player. Danish Vancouver Canuck Jannik Hansen … comes to Tampere today."
Hansen told local radio station, News 1130, that it was just a matter of getting in some game action. "It's a good league and I get a chance to play some hockey, that's what it's all about," he said.
After doing some research, it seems like Tappara will need all the help it can get, as it currently sits 11th in the standings. Hansen was scheduled to make $1.35 million with the Canucks this season. He had 16 goals and 23 helpers in the 2011-12 season and was +18.
In other news, Luongo is keeping quiet about his future in a Canucks uniform, but what's new? After James Reimer was spotted in Vancouver training at UBC with other Canuck players, the rumor mill got fired up quickly. "I don't want to speculate on anything because there are a lot of rumours," Luongo told the Vancouver Sun's Brad Ziemer on Saturday