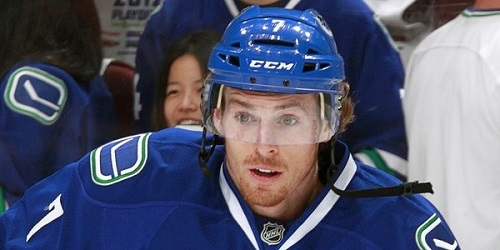 David Booth will finally return to the lineup during the pre-season after being riddled with injuries last season. After Ankle, Knee and Groin injuries keeping him from the ice, Booth returned to the ice on Wednesday for practice, and is expected to return possibly this week before the end of the pre-season. Booth will have lots to prove this season after coming off a season he would like to forget. He will have to prove he is a 4.25 million dollar man, and he can return to that flashy winger he once was in Florida with the Panthers.
If Adversity helps build a person's character then Booth could finally meet expectations entering his third season with the Canucks. "I'm a big believer in that and I think my faith has helped me out through this time — and it's probably been the toughest time in my career," said Booth.
The Canucks truly missed Booth last playoffs when they were swept by the San Jose Sharks in 4 games. They missed the guy who could jam to the goal and mash in that rebound if needed, they didn't have that flash of energy.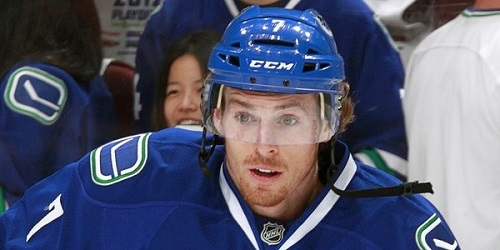 The recovery time for Booth hasn't been the easiest. Like all injuries, you have to take it day by day, but with Booth, it was up to 2 months after his surgery he could start putting his weight on his ankle. So he built upper body strength, and got to 237 pounds. Soon as he got back to regular strength he went down to 205, and is now at 215 currently. Pretty much it was set back after setback for the Detroit native.
This season David Booth has to set the bar for himself, and reach it. The main thing for him, he has to stay healthy. He's one injury away from losing a roster spot. If he wants to get back to the player he used to be, he has to first of all, stay healthy, but also work the hardest he's ever worked to keep that roster spot. If he does both, he will be well on his way to a possible contract extension and if he doesn't do both, he's going to have a hard time finding work in the NHL.
Love Reading About Hockey?

Subscribe to keep up-to-date with the latest and most interesting hockey news!
| | |
| --- | --- |
| | We hate spam just as much as you |