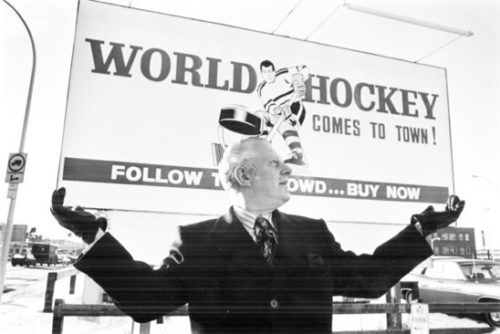 Murphy's last pro league founded was Roller Hockey International from 1992-99. He was inspired after seeing kids playing roller hockey on concrete instead of ice. Larry King joined Murphy and Alex Bellehumeur in developing the league.
Murphy served as an Army staff sergeant in World War II and as a captain in the Korean War. He majored in economics at the University of Southern California. He served one term as mayor of Buena Park, California, in the late 1950s before becoming a marketing executive for a civil engineering firm.
Besides his son, he is survived by daughters Dawn Mee and Doreen Haarlamert, nine grandchildren and seven great-grandchildren. His wife, Elaine, died in 1985.