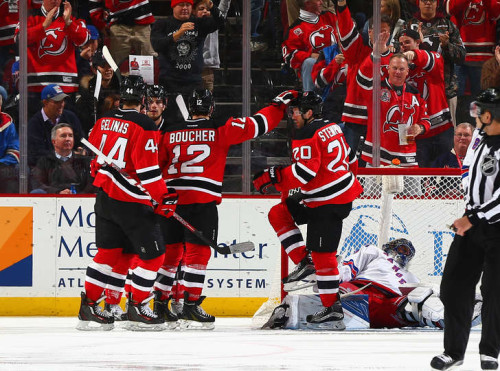 With the Metropolitan Division as tight as it is and the New Jersey Devils, at the time of writing, finding themselves on the outside looking in on the playoff race, the deadline could prove beyond important for a team that is, by no means, out of contention. There are less than 20 games left in the season and the Devils have lost five of their past six, and they'll need a huge push if they want the season to extend after April 9.
So, this deadline, GM Ray Shero found himself very busy. He traded defenseman Eric Gelinas to the Colorado Avalanche in exchange for a third-round draft pick in the 2017 NHL Entry Draft. Then, Shero cushioned his draft pick count by acquiring a fourth-round pick in the 2016 draft and a second-round pick in 2017 from the Boston Bruins in exchange for the first line right winger Lee Stempniak, who has posted 41 points this season.
Finally, in a one-for-one trade with the Montreal Canadiens, the Devils gave up injured forward Stefan Matteau in exchange for Devante-Smith Pelly. Montreal had acquired Smith-Pelly in early 2015, and the forward has 6g-6a-12pts, including 3 game-winning goals in 46 games with the Canadiens.
The Devils are, by no means, out of a playoff race yet, but only time will dictate how these exchanges will play out for Shero's Devils.