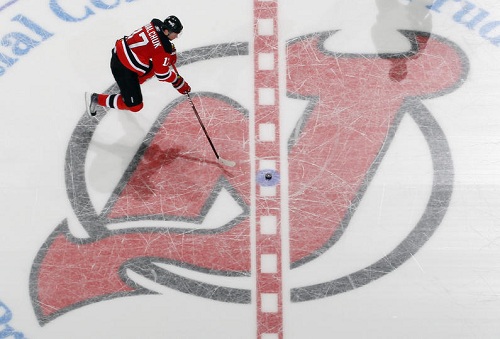 Slowly but surely, the mix-and-match lines that head coach Pete DeBoer is throwing out onto the ice seem to be finding a way to make things work better, even if it's not making for effective regulation hockey.
Two of New Jersey's last three games have gone to a shootout – including last night's 2-1 loss to the Philadelphia Flyers – as the Devils picked up five of eight possible points this week. They are now 2-4 in shootouts this season (which is a far cry from their 11-5 shootout record last year) and while it's always great to pick up that extra point in a shootout victory, I'm still not a fan of games being decided this way.
Shootouts put a more definitive time on how long a regular season game will last, on how much time fans will have to spend at the arena, rather than there being a nebulous, unpredictable commitment; but to me, they're infinitely less exciting than golden goal overtime periods. Okay, so shootouts put the players on a more individual showcase, and clearly that is thrilling in its own way – yes, we all saw Kaspars Daugavins's attempt against Tuukka Rask this week – but as far as wins, losses, and standings go, I would much rather see teams duke it out until a winner is determined as a team rather than relying on an individual performance to decide the team's fate.
Take last night's game in Philly, as an example. The whole game was exciting as both teams saw some great offensive opportunities, near misses past the net, fights (although fewer than in Wednesday's 5-2 win at home); much like just about every game against the Flyers, the Devils were fired up and played some of their fastest-paced hockey, only to be "rewarded" by leaving the outcome to be determined by one-on-one skills.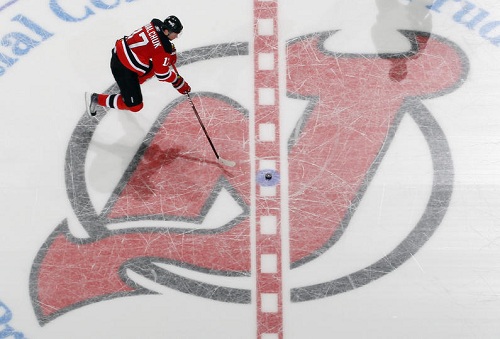 I'm sure some of you are now thinking, "She's only saying that because the Devils lost." Let me assure you that that's not the case. There's a reason that playoff games don't go to a shootout: when your season is on the line, the outcome should be determined by which team is better, not by which individual makes a better move in a fabricated hockey situation.
I would much rather see Ilya Kovalchuk rocket an unstoppable shot to the upper corner from just inside the blue line or make an insanely precise thread-the-needle pass to an onrushing Travis Zajac because as fun as it is to see Kovy ding a shot off of two posts to beat Ilya Bryzgalov, the Devils still lost.
Sure, earning one point by taking the game into extra time is a better than an outright loss (yay, math) but as far as excitement goes, give me the possibility of multiple overtime periods over the shootout any day.
Happy: The Devils signed forward Reid Boucher to an entry level contract this week, after Boucher scored a record-breaking 62 goals this season for Sarnia (Ontario Hockey League). Boucher's goal tally led the OHL and broke the team's previous record of 58, set by Tampa Bay Lightning forward Steven Stamkos during the 2007-08 season. Your future's looking bright, kid.
Crappy: Moose's five hole is killing the Devils, and Martin Brodeur is still day-to-day according to DeBoer. It would be cool to see Brodeur start tonight against the Montreal Canadiens since New Jersey is honoring its goaltender coach, Jacques Caron, but my expectations are appropriately low for this coming to fruition.