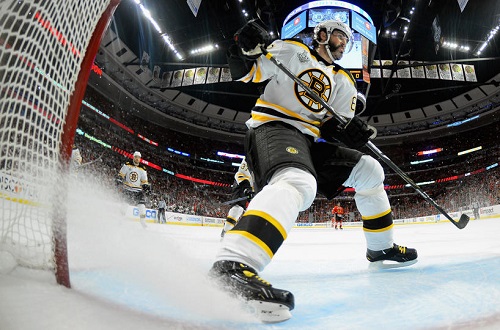 The New Jersey Devils signed living legend Jaromir Jagr yesterday, adding the active leader in goals, assists, and points to their front lines.
Jagr played for the Dallas Stars and the Boston Bruins last season, amassing 16 goals and 19 assists in 45 games. Devils General Manager Lou Lamoriello has made some smart moves with what his options were this offseason, though, and this acquisition looks like it falls in line with the plan to fill the offensive holes.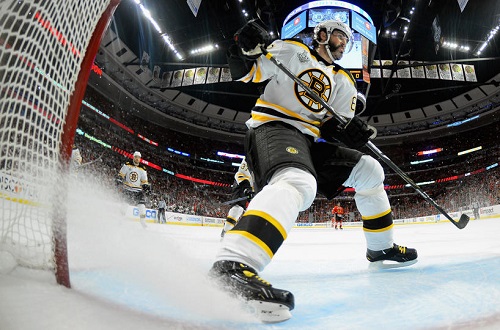 "I certainly watched him the last couple of years, with Philly and Boston in the playoffs," Lamoriello told The Bergen Record. "I've never seen him work so hard and make people around him better. I just felt with his experience and what he can bring to the power play, he still has the size and strength."
With Ilya Kovalchuk announcing his retirement and David Clarkson signing with the Toronto Maple Leafs, the Devils have needed to beef up their offense even more than they had expected.
While the Devils also added Ryane Clowe and Michael Ryder during the first few days of free agency, Jagr barely needs any introduction. We've all seen him play for the past 20 years – he entered the league when the Devils were still wearing red and green jerseys, mind you – and even at age 41, he's still an imposing force on the ice.
New Jersey has been lacking a consistent scoring threat since The Player Who Shall Remain Unnamed left last season; they had no one that opponents feared, no player that made us think, "Sweet, here comes another goal," when he had the puck.
Although Clarkson and Patrik Elias – the Devils all-time point, goal, and assist leader, yet one of the most underrated players in the league – were prolific for the Devils, they weren't consistent threats. Even Kovalchuk wasn't what I would call a threat—sure, he has a scary shot and he scored some timely and stunning goals, but he didn't instill the respect of his opponents as Jagr always has.
I'm not pretending that signing Jagr will solve New Jersey's offensive production problem, but it certainly can't hurt. Last season, the Devils finished third-last in the league in goals scored per game with 2.29 and losing two of their top scorers in the past few weeks stings.
Of course there are doubts that Jagr still has it, especially at his age, but let's be real: he's an offensive powerhouse and he has the potential to be that threat up front that the Devils have been lacking.