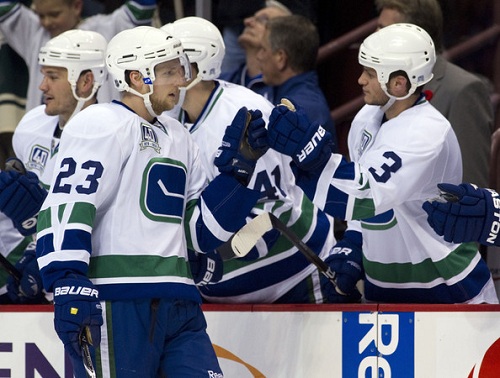 Canucks fans, you can breathe that sigh of relief, Alexander Edler will be back for a few more seasons. The Canucks announced Friday night that they re-signed the defenceman to a six year deal worth $30-million.
The Swedish defencemen had 11 goals and 38 assists in a full season with the Canucks last season. Edler has spent his entire career with Vancouver after being drafted 91st overall in the 2004 draft.
Details of the deal are as followed: $3.25 million in '13-14, then $4.25 million in 14-15, $6 mil in 15-16, $6 mil in 16-17, $6 mil in 17-18, $4.5 mil in 18-19.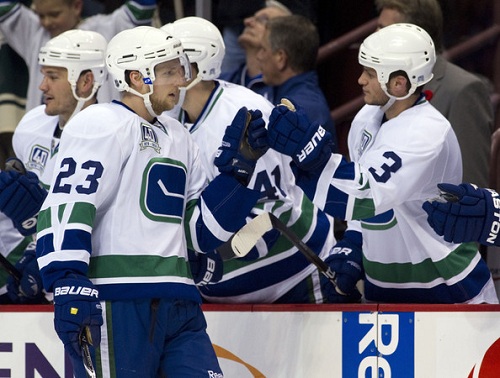 Edler was set to be an Unrestricted Free Agent this off-season