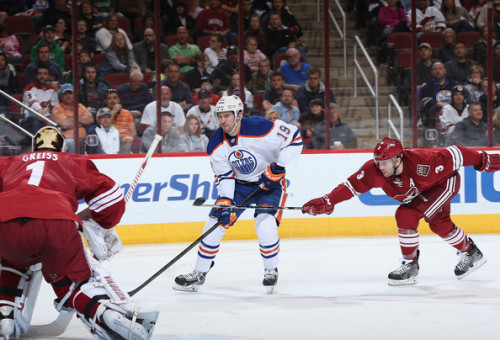 Edmonton Oilers fans have been waiting for quite some time to see what the verdict would be on defenceman Justin Schultz, so here's the deal. They opted for a one year deal worth $3.675 million. And people in Oil City are definitely not agreeing on whether it was the right move or not.
Many believe that Edmonton paid a little bit more in order to only have him for one year rather than being tied down to a three, four, five year contract. He's not a sure thing by any means, so they smartly don't want to have him stuck on board for years to come if he doesn't improve. On the other side, many are saying that Edmonton grossly overpaid, plain and simple, that Schultz wasn't worth that much money.
Whoever negotiated the deal for Schultz, props to them, because they definitely got him a bigger amount than most people expected or projected.
There were speculations made prior to the contract being inked that suggested Schultz might get something akin to PK Subban's two year bridge deal, and Craig MacTavish played on this line of thought by stating in a press conference that Schultz had "Norris potential" (Subban, during his two-year deal, won a Norris trophy and showed enormous improvement).
This contract could go two ways for Schultz. First, he could show a tremendous amount of improvement and growth over the course of the year. If this was the case, if he manages to improve his defensive skills while still cultivating his unique offensive abilities, the Oilers will almost certainly resign him – probably to a longer contract, and likely necessarily for more money. On the other hand, he could be a bust, in which case the Oilers will have to swallow the price tag and be thankful they're only stuck with him for a year.
Schultz has shown awareness that this contract is basically a test, as he interviewed that "I still got to prove myself…I just got to prove that I'm worth that longer-term money and they want me here for a longer term."
Well, show us what you got, Schultz.