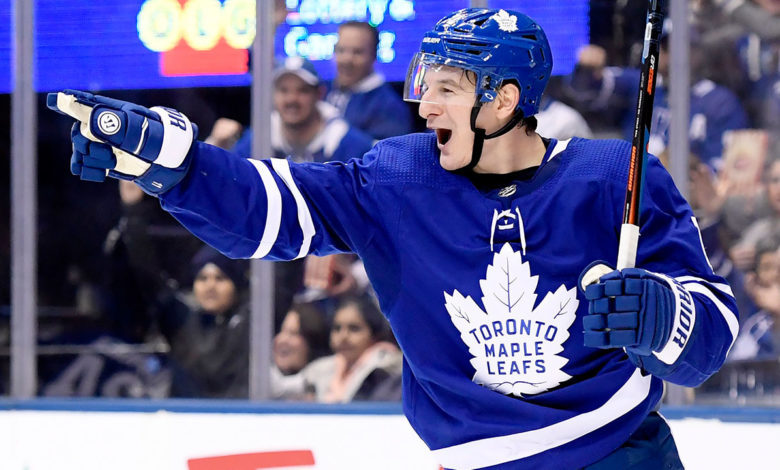 The Edmonton Oilers have signed free-agent forward Zach Hyman to a seven-year contract with an average annual value (AAV) of $5.5 million, the club announced Wednesday.
The 6-foot-1, 214-pound winger is coming off a 33-point season of 15 goals and 18 assists in 43 games with the Toronto Maple Leafs, with whom he spent the last six seasons and accumulated a total of 86 goals and 99 assists in 345 games.
Hyman has also played 32 career post-season games, scoring five goals and eight assists.
Originally drafted in the fifth round by the Florida Panthers in 2010, Hyman was a Hobey Baker Award finalist in 2014-15 as the NCAA's top collegiate player with 22 goals and 54 points in 37 games during his fourth and final year with the University of Michigan Wolverines.