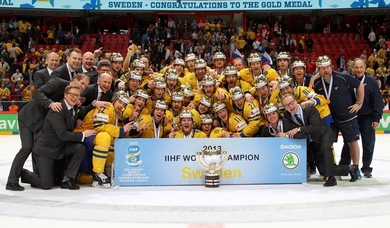 Jhonas Enroth is not making things any easier for Buffalo Sabres management. Enroth was just named best goaltender of the World Championships. He led Sweden to a gold medal with a 5-1 win over Switzerland. He is making the most of his opportunities so far.
Just how good was Enroth in this tournament? He put up some outstanding numbers that would put him in some elite company. Enroth was 6-1 with a 1.15 G.A.A. In addition, he had a .957 save percentage and 2 shutouts. This is a huge improvement compared to his play in the early part of the season where he was giving up 3 or more goals a game.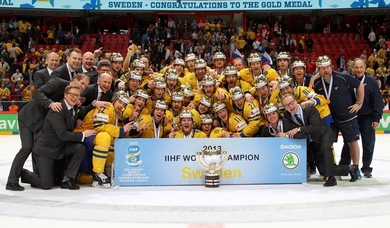 This just goes to show that being given an opportunity to shine is all Enroth needed. If he can play like this, there is no telling what he might be able to accomplish as the Sabres starting goalie. With the NHL Draft only about one month away, goaltender Ryan Miller could be traded. Perhaps the Sabres could get a much needed forward. They could potentially receive several high draft-picks. Knowing GM Darcy Regier, he will try to get the most bang for his buck and will only make a move if he thinks he is improving the team.