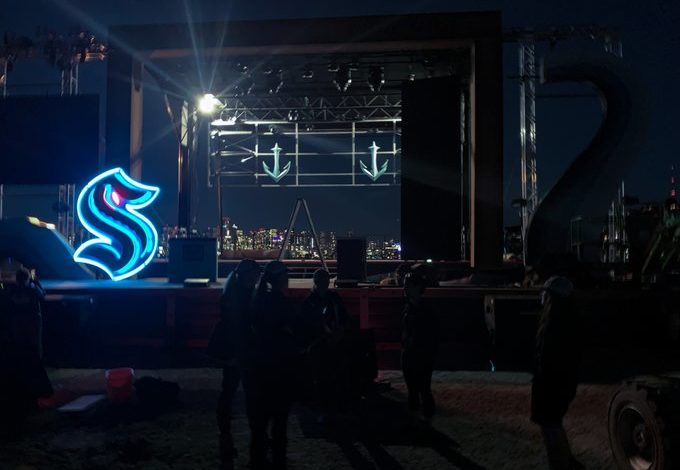 Mock drafts can be a really fun exercise.
That's why we wrote this and why you're reading it.
However, they can also be tedious. Especially since there are so many of them out there, and some sites have chosen to have near constant mock draft updates and team-by-team analysis. None of it makes sense since everything was basically just opinion and speculation until GM Ron Francis submitted his list at 7 a.m. this morning.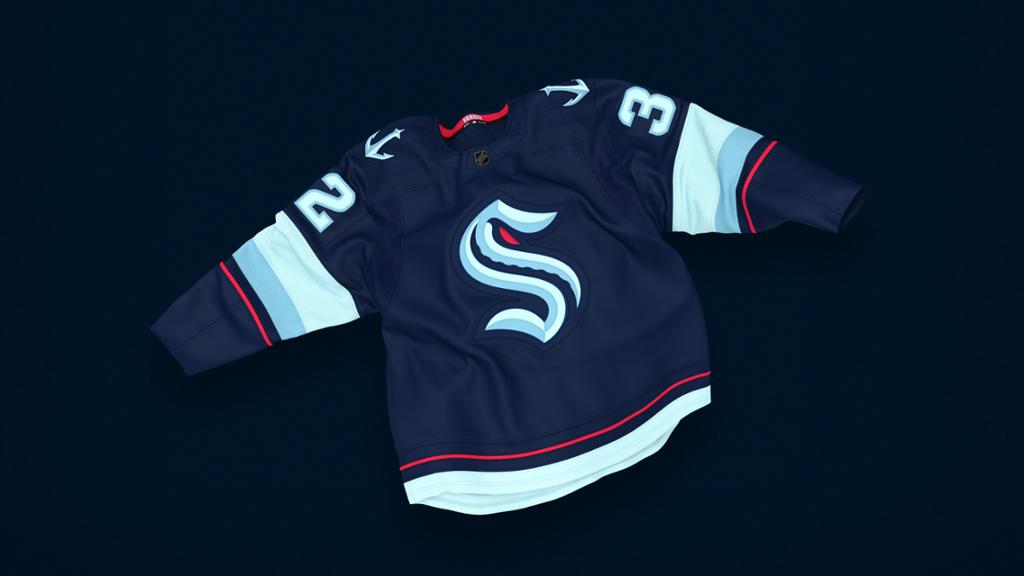 That gets a bit tedious, which is why we decided to just do one mock draft on the final day. This means the roster predicted below is less opinion and more of the most recent information. The final protection lists are available as well so there is no guessing who is available. Without dragging on the opening too much, there were a couple of rules I followed when putting together the team, they were:
DRAFT RULES
1) Keep it cheap: Francis said cap space was his most important asset, so even though he has "the green light" to spend to the cap, he won't.
2) Prioritize potential: If we're keeping it cheap, young players with upside are the best way to do that. If we're starting a franchise from scratch, take as many big swings as you can and hope a few connect.
3) Short contracts: With cap space being the ultimate asset, short contracts are best as you can make decisions on players and the roster as a whole after a season or two and fill in where needed with the cap space.
4) RFA > UFA: Keeping control of those young assets is key, so RFAs will have priority.
5) Someone needs to score: Take one or two "stars" both to market to the fanbase and who can actually put the puck in the net. That doesn't mean taking bad contracts or big names with some question marks or baggage.
With that, let's get started:
Goalies
Chris Driedger (Florida), Kaapo Kähkönen (Minnesota), and Vitek Vanecek (Washington)
No Carey Price?
Nope. Our goalies are a sign of what's to come in this mock draft. They're young, cheap, and have plenty of upside. Price is an amazing goalie, but his contract is a heavy anchor and he has knee and hip concerns. Not things you want in a 34 year old goalie with five years left at $10.5 million.
As for this mock draft, Driedger is the closest thing to a sure bet that we know of. Pierre LeBrun reported on Sunday that Seattle would select and sign the Florida goalie.
All signs point to the Seattle Kraken signing and selecting pending UFA goalie Chris Driedger from the Florida Panthers as part of the expansion draft process, sources say. @TSNHockey @TheAthletic

— Pierre LeBrun (@PierreVLeBrun) July 17, 2021

It was later reported the deal would be three years at $3.5 million per year. Driedger, 27, had a solid season with the Panthers, posting a 2.07 goals-against average and .927 save percentage in 23 games. The three year term gives Seattle some certainty, but also isn't impossible to move if he doesn't live up to the hype after only 38 career NHL games.
Kähkönen, 24, and Vanecek, 25, are younger than Driedger and may have more upside too. Each had great rookie seasons last year. Kahkonen went 16-8-0 in his 24 games last season while Vanecek played an even bigger roll on Washington, finishing 21-10-4.
The best thing? Both goalies make under $800,000 next season and are RFAs after that. Combined with Driedger, that means you could have a solid tandem making less than $4.5 million on the cap.
Vanecek and Kahkonen can be kept to fight for the crease or flipped for picks or other needs. Overall, Seattle should be happy to select all three young goalies in the expansion draft.
Defensemen
Hadyn Fleury (Anaheim), Connor Clifton (Boston), William Borgen (Buffalo), Mark Giordano (Calgary), Jake Bean (Carolina), Calvin de Haan (Chicago), Dean Kukan (Columbus), Troy Stecher (Detroit), Adam Larsson (Seattle), Cale Fleury (Montreal), Will Butcher (New Jersey), Cal Foote (Tampa Bay), Dylan DeMelo (Winnipeg).
Defense is always at a premium which is why we selected 13 rearguards in the draft.
Giordano, de Haan, Stecher, Kukan, DeMelo, and the newly signed Adam Larsson make a solid, veteran group of defenseman. They could be used to insulate some of the younger defensemen, or flipped down the road. Most are good shutdown and penalty kill options as well, something the prospects won't be able to handle right away. Larsson ,28, just signed a four year deal at $4 million per season and DeMelo, 28, (3 years, $3 million per) are the only one with term after this season, but theyr're solid options to start a top four with.
Outside of those six, every other defensemen we've selected is 26 or under. This is what I was talking about with swinging for the fences earlier. Both Fleurys, Bean, and Foote were high end prospects at one point and may do well with a change of scenery. They're all also RFAs or will be after next season.
Before you say it, yes we realize Tampa has some great forwards available. However Tampa NEEDS to shed salary, so if we're Seattle we'd be trying to get Foote by saying we won't take a $5 million+ salary (Palat, Johnson, Gourde) without adding something. It would be a creative way to weaponize cap space and get two good players.
As for Butcher and Clifton, both are cheap (Butcher – 1 year, $3.73 million, Clifton – 2 years, $1 million) experienced NHL players who could fill out Seattle's opening lineup or be moved for other assets.
No, I didn't forget about Borgen. He doesn't offer much upside but has a little potential to be a bottom six defenseman. Basically he is the best of what little Buffalo had to offer.
All-in-all it's a good haul for Seattle if they choose these players. They get some leadership and controllable, low cost players that can alternatively be traded for other assets. They also get a few players with decent upside. Most importantly, they protect their cap space, with around $30 million spent this season, but only $8 million (Larrson, DeMelo, and Clifton) on the books for 2021-22.
Forwards
Christian Fischer (Arizona), Joonas Donskoi (Colorado), Adam Mascherin (Dallas), Black Lizotte (Los Angeles), Calle Jarnkrok (Nashville), Kieffer Bellows (NYI), Julien Gauthier (NYR), Chris Tierney (Ottawa), James van Riemsdyk (Philadelphia), Jason Zucker (Pittsburgh), Dylan Gambrell (San Jose), Vladimir Tarasenko (St. Louis), Jared McCann (Toronto), Jonah Gadjovich (Vancouver)
This is where we splurged a little bit.
When reviewing available forwards we noticed a lot of cheap (and not so cheap) grinder types, talent that was overpaid, and low end prospects. We decided the best way to get the fanbase excited and stay relevant in year one would be to add some top of the lineup scoring.
Enter Tarasenko and JvR.
Van Riemsdyk ($7 million) and Tarasenko ($7.5 million) are both expensive. However both only have two years left on their contracts and have a history of goal scoring. Both are multiple-time thirty goal scorers. Both could fill important power play roles, with Tarasenko the shooter and JvR the net front man. They could both quickly become fan favourites. Especially after Tarasenko was recently given a clean bill of health.
Zucker and McCann could both be second line players who can chip in on offence but are responsible defensively. The same could be said of a third line featuring the likes of Tierney, Jarnkrok, and Donskoi.
You would also have some established NHL talent that is still developing or in need of a change of scenery. I would include Gambrell, Fischer, and Lizotte in this category.
You also still have some longer term prospects with upside, including Bellows, Mascherin, Gauthier, and Gadjovich.
Overall, this lineup is pretty balanced with stars, role players, depth scores, grinders, and prospects. It's only missing a clear number one and maybe number two center, which was always going to be the case. However, players and prospects acquired in the draft may be traded to address those concerns.
All-in-all, the 14 forwards we selected would only cost around $40 million on the cap (if everyone signs and is not traded) which is another win. Most of that clears off the cap in 2022-23, with only four forwards under contract for season two in Seattle. However, you still own the rights to six of your prospects and players in the form of their RFA status.
By 2023-24, there would be no forwards counting against the cap with this roster selection.
If cap space truly is the best asset, especially with the flat cap, this may be the perfect roster for GM Ron Francis to announce later today.
That said, there's side deals and information no one knows, so let's find out just how wrong we are at 8p.m. EST.