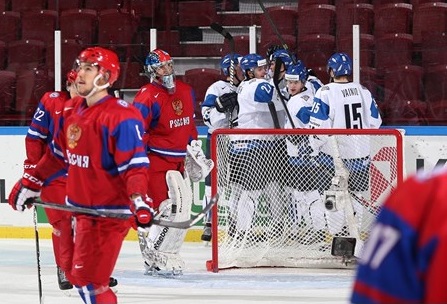 The wheels on the bus went round and round. And then they fell off.
In facing stiffer competition, Team Russia's meet against the Finnish did not go as anticipated. Pulling out a 4-1 victory, the underdog Finns were beneficiaries of markers from four different skaters and solid netminding from one Juuse Saros. Saros-a fourth-round pick of the Nashville Predators in this past NHL Entry Draft-stopped all but one Russian shot, stymieing 28 of 29 attempts on net.
Although Russia claimed an early lead on the strength of a first-period Valeri Vasiliev goal, Finland would come storming back, notching the tilt's final four tallies. Given a start in relief of Andrei Vasilevski, understudy Ivan Nalimov surrendered three goals in the second frame, as Saku Maenalanen, Henrik Haapala and Rasmus Kulmala would all dent Russian twine. In defending the Russian crease, Nalimov turned in a .871 save percentage.
Teuvo Teravainen, a former first-round choice of the Chicago Blackhawks, notched two assists, posting the only multi-point performance of the game. Winger Joni Nikko would put up the final goal, all but sealing the fate of an outplayed Russian squad. The game proved uncharacteristic for the high-flying Russians, as eight players failed to break even on plus-minus. Furthermore, an atypical five minor penalties-more than half of their previous two games' total-marred the game for Russia's entry, although the penalty kill held strong.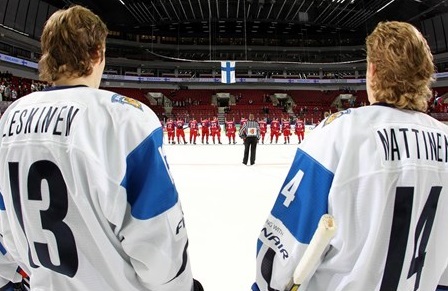 Team Russia will lock horns with the mighty Swedes tomorrow, hoping to snatch a berth to elimination play. A victory against Sweden, coupled with a Finnish win against Switzerland, would create a three-way tie for first place, with a tie-break by goal differential in order.
I really hope they play this game at night.