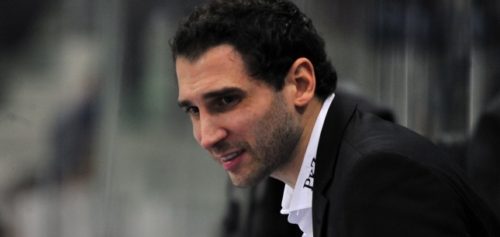 To date, this offseason has seen the Florida Panthers' organization undergo a staffing overhaul. And, this past Tuesday, another name was added to an ever-growing list of hires.
Added to the Springfield Thunderbirds' personnel for the club's inaugural season, Canadian Leo Luongo was hired as Goaltending Coach of the Cats' AHL affiliate, bringing over eight years of major junior, professional and international coaching experience to the MassMutual Center Arena.
Leo, the younger brother of Panthers' netminder Roberto Luongo, began his coaching career with the QMJHL's Acadie-Bathurst Titan, the same squad where Roberto spent a portion of his amateur career. After a five-year stint in Canada—including a 2012-2013 campaign where he doubled as the Syracuse Crunch's Goaltending Consultant—the younger Luongo took his experience overseas, joining the Swiss National League's HC Lugano. He subsequently served as the program's Goaltending Coach, instructing the U15, U17, U20 and NLA squads from 2013-2016.
Additionally, he served as a Video Coach for his country's contingent at the 2013-2014 Spengler Cups, an annual invitational tournament that is widely cited as the oldest competition of its kind. He also operated in a similar capacity for Lugano in the 2015 edition of the tournament.
With new head coach Geordie Kinnear in tow, Luongo figures to be an important developmental figure in the nascent stages of a new era of Panthers hockey. That movement will gain more momentum come July 1st, when the NHL free agent market opens.