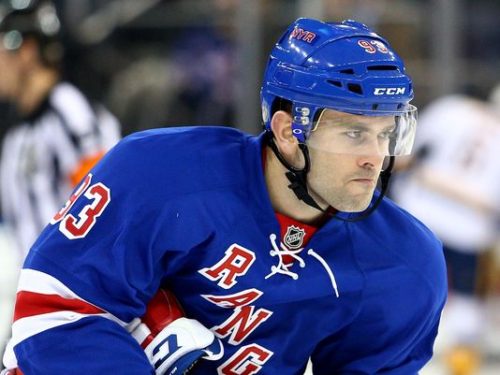 The Cats just patched another chink in their armor.
With free agency rapidly approaching and General Manager Tom Rowe expecting defenseman Brian Campbell to test the open market, the Florida Panthers made a move that could potentially bolster their blueline.
Packaging together two draft picks, the Cats shipped a sixth round selection in the 2016 NHL Entry Draft–along with a conditional fourth-rounder in 2017–to the New York Rangers, netting Keith Yandle's negotiating rights in return.
Yandle, an offensively-minded rearguard, is a veteran of 661 NHL games over the course of 11 seasons, and was named an All-Star during the 2011 and 2012 campaigns.
A contract remains to be signed–however, if both sides reach an agreement, Yandle arguably provides an upgrade over Campbell.
Standing at 6'1″ and weighing 196 pounds, the former 2005 fourth-rounder brings a more sizeable presence to the defensive zone than Brian Campbell.
And, over the course of his tenure as an NHL professional, he's fulfilled Soupy's role better than the Strathroy, Ontario, native has.
Yandle has produced at a 0.56 point-per-game clip, besting Campbell's mark of 0.49. In fact, since the start of the 2010 NHL season, only Erik Karlsson and Dustin Byfuglien have generated more offense from the back end than Yandle has. What's more: Yandle, through 341 fewer career games, has scored a mere 10 goals fewer than Campbell has, and–eight years Campbell's junior–would bring an added element of youthful experience into the fold.
All in all, the 29-year old Yandle is a proven and established power play quarterback. Should he join a youthful defensive group featuring the likes of Aaron Ekblad, Dmitry Kulikov, Alex Petrovic, Michael Matheson and (potentially) Ian McCoshen, he'd be the oldest horse in the stable.
The only exception: He's still got some lightning left in him.