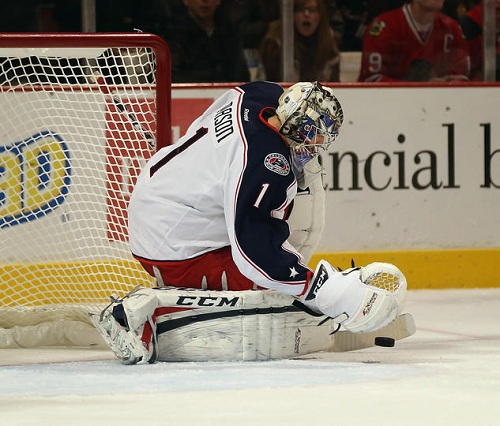 The Philadelphia Flyers have traded goaltender Michael Leighton and a 2015 third-round draft pick to the Columbus Blue Jackets for goaltender Steve Mason.
Mason has posted a 3-6-1 record in 13 games with the Blue Jackets this season. He has a 2.95 goals-against average and an .899 save percentage. Mason started the year as the starter for the team but was overtaken by former Flyer Sergei Bobrovsky. Bobrovsky is second in the league with a save percentage of .927.
In addition to sacrificing a 2015 third round draft pick, the Flyers are also giving up goaltender Michael Leighton. The 31 year old only appeared in one game this season for the Flyers where he lost, letting in five goals. Leighton was one of the goalies used in the Flyers playoff run during 2010. During that span, Leighton put up 8 playoff wins in 14 games. He was the goalie in net when the Chicago Blackhawks forward Patrick Kane scored the Stanley Cup winning goal.
The 24 year old Mason was selected in the third round of the 2006 NHL Entry Draft by Columbus and had his best career season as a rookie. He won the Calder Trophy in 2009 after posting a 33-20-7 record with a 2.26 goals-against average and a .916 save percentage. He also notched 10 shutouts that year.
Mason has never come close to duplicating his 33 wins from 2009 and has struggled since that wonderful season. Mason still possesses tremendous potential and could benefit from a fresh start in Philadelphia. It is pretty clear he will be back-up to Ilya Bryzgalov but should see some quality ice time as Bryz has played in all but three games for the Flyers this season.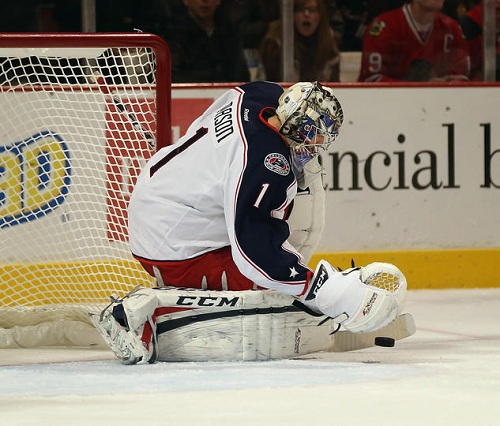 It was reported that the Flyers went after Mason after failing to land Ottawa Senators goaltender Ben Bishop. It is believed the Sens asking price was too high. Considering the Senators managed to get Tampa Bay Lightning youngster Cory Conacher for Bishop, it is likely the Sens were targeting one of the Flyers young forwards such as Sean Couturier or Matt Read.