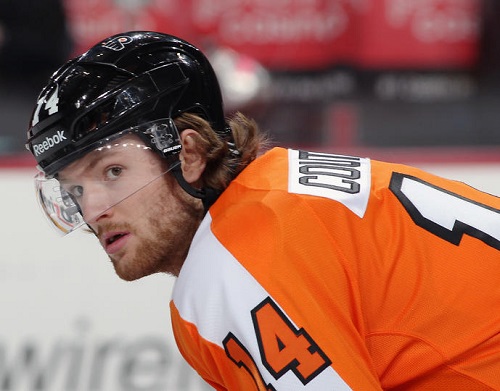 Much was expected out of Sean Couturier and Brayden Schenn last season after the team lost Jaromir Jagr and JVR in the 2012 off-season. Two young stars that seemed destined to breakout in their second year with the Philadelphia Flyers. It never really happened.
Couturier took the biggest fall as he only notched four goals and 15 points in 46 games with the team last season. Schenn did better with eight goals and 26 points but a lot more was still expected.
Both Schenn and Couturier were sent down to the AHL last season during the lockout where they dominated. Playing with the Flyers AHL affiliate the Adirondack Phantoms, both players were close to a point per game. This AHL stint was supposed to help them make an easy transition back to the NHL as the AHL isn't very different than the real show.
We will see next year if these two players' struggles were just due to the overall team's inability to win games. The Flyers missed the playoffs and these two players aren't the only ones taking heat. Couturier is turning into a two way player but his minus-eight rating last year doesn't support that fact. Going plus-18 in his first year, Couturier hopes to get back to the positives from his rookie campaign.
Schenn on the other hand, is minus -7 in his NHL career and needs to work on his defensive game. The additions of Vincent Lecavalier and Mark Streit should help the team overall and boost both of these two players.
Couturier averaged 15:53 of ice time per season last year while Schenn averaged 15:31 per game. Both players are likely to see those numbers rise next season. Schenn is likely to play on a deadly second line featuring new center Vincent Lecavalier and Wayne Simmonds.There is also the chance Lecavalier plays on the first line and Schenn returns to his comfortable center position on the second line.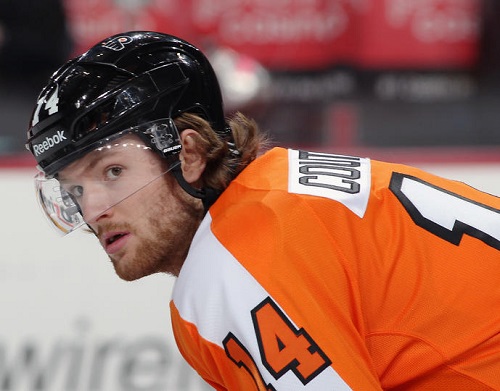 Couturier will likely be the third line center with Matt Read and Simon Gagne on the wings. Schenn should see time on the teams' second power-play unit.
The Flyers made deal for Schenn and had to give away Mike Richards to do so. Mike Richards is now a Stanley Cup Champion with the Los Angeles Kings and was invited to team Canada's Olympic camp. Simmonds was also a part of this deal but Schenn needs to step it up.
It's time these two top draft picks start living up to their potential before the Flyers are tempted to make a stupid move and trade one of them away. The Flyers showed confidence in Couturier by signing him to a two-year deal. The Flyers need to get back in the post-season and these two need to be on top of their game for that to happen.