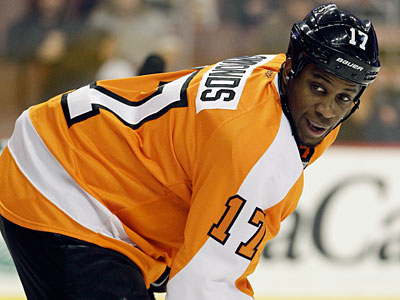 The Philadelphia Flyers have agreed on a contract extension with RW Wayne Simmonds. The contract is worth six years at a reported approximately $24 million. The full details of the contract have yet to be released, but it looks as though his annual average value will be close to $4 million per year ($3.94 and $3.97 are two numbers being thrown around), depending on bonuses. His new contract will not go into effect until the start of the 2013-2014 season. He will finish out his current contract, making $1.75 million this season.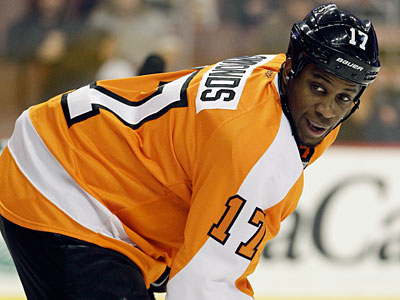 With the lack of success the Flyers had bringing in a big name player during this offseason, the Flyers had the money to sign Simmonds. What the Flyers needed was defense this offseason, but what they got were some of their own young, talented offensive players signed for the next few seasons after signing Voracek and now Simmonds.
Simmonds, who turns 24 on August 26th, had a career year last year in goals (28), points (49), and Power Play goals (11). His presence in front of the net is one that will surely be valued. Between Simmonds' 11 PP goals (T-6th in the league) and Hartnell's 16 (2nd), the Flyers look to have a dominant season on the man advantage.