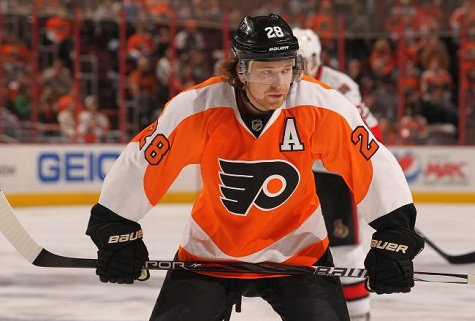 This entire debate depends on Chris Pronger's questionable future. If he returns for another season, he will undoubtedly be the Flyers' captain. As it looks, though, he may never play another game. Head injuries are dangerous, but when they are potentially life-threatening, you have to take into perspective your life away from hockey. Most are assuming Pronger will do just that and hang up his skates for good.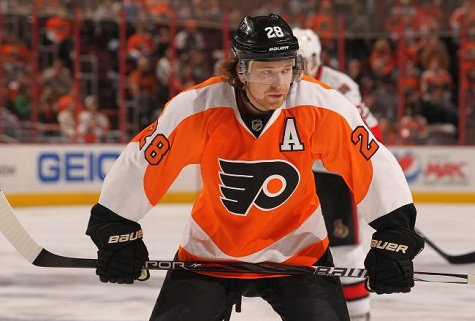 If Pronger does retire, the Flyers would need to name a new captain. The chances the C goes to anyone besides Claude Giroux are extremely slim. Not only is Giroux the leader of the team, but the rest of the Flyers team is relatively young, with Timonen and Briere being the exceptions. You could make a case for either of those players getting the captaincy, but it wouldn't be a good case.
Timonen wouldn't be a bad choice, but he's starting to hit the back end of his career. The Flyers need an young, energetic captain. With Briere, his contract takes away any possibilities of him wearing the C on his sweater. He has three years left on his 8 year deal, but his $7 million salary this season is followed by a $3 million salary next season and $2 million in his final season. Depending on his production this season, the Flyers may or may not want to renegotiate his contract. If they decide not to, Briere will certainly be put on the trade block come February. A captain cannot be uncertain of his status with the team. It just wouldn't work.
Giroux carries the team on his shoulders. We saw it all last season, especially in the Pittsburgh series in round 1 of the playoffs. A team can be built around a superstar like Giroux, and it will be. If Pronger decides to retire, look for a quick announcement from the Flyers naming Claude Giroux the 19th captain in Philadelphia Flyers history.
Love Reading About Hockey?

Subscribe to keep up-to-date with the latest and most interesting hockey news!
| | |
| --- | --- |
| | We hate spam just as much as you |