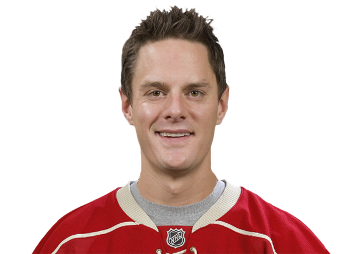 The Philadelphia Flyers have added free agent defenseman Kurtis Foster to their depleted blueline. The 6 foot 5, 226 pound defenseman has signed a one year $950,000 dollar year that will see him join a Flyers team in desperate need of some defensive stability. Foster split last season between three NHL teams including Anaheim, New Jersey, and then Minnesota. He ended the season with four goals and 14 points in 51 total overall games. The 31 year old blueliner began his career with the Atlanta Thrashers in 2002 and has also spent time playing for the Tampa Bay Lightning and The Edmonton Oilers. Foster is known for his lethal shot and is often used on the man advantage where he is never afraid to put the puck on net. During his 51 games played last season, Foster netted two power-play goals while averaging a whooping 3:06 of ice time with the man advantage.
Throughout his career, Foster has had tremendous difficulty staying healthy and this was highlighted in 2008 when he suffered a broken left femur in a game against the San Jose Sharks. He was hit by Sharks forward Torrey Mitchell as he tried to prevent an icing call and required season-ending surgery to repair his broken left femur. Things got heightened in 2011 when Foster revealed that his surgery wasn't a smooth process, claiming he almost could have died due to blood loss. This was done in a bid to induce an icing rule that would prevent players from being hit into the boards when racing for a puck on an icing call.
The Philadelphia Flyers are in need of offensive defenseman as they lost Matt Carle to Tampa Bay in the offseason and are still without Chris Pronger. They helped their blueline out by adding the big body of Luke Schenn but he isn't expected to provide any sparks on the offensive front. Foster comes to the club with a chance to run the second power-play unit alongside Andrei Meszaros. Foster could definitely give a boost to an already deadly Flyers power-play that has no trouble finding the back of the net. He isn't expected to provide top regular minutes or to be able to replace Chris Pronger but he should help solidify the third defensive pairing and be a prime contributor on the power-play. The new Flyers addition hit a career high in points with 42 for the Lightning in 2009-10 and combined with Steven Stamkos to create a lethal power-play. The hope is he can mesh with some of the star forwards on Philadelphia such as Claude Giroux and Daniel Briere and give them a viable option to pass to on the point. Another benefit to Foster is the fact he was active in Finland during the lockout where he notched three goals and three assists with Tappara. Foster will likely begin the season on the Flyers third defensive pairing.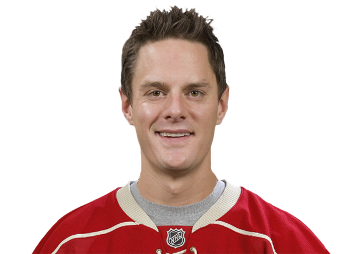 The Flyers have also made a trade with the Carolina Hurricanes as they sent away minor-leaguer Luke Pither for goaltender Brian Boucher and prospect Mark Alt. Boucher is 36 years of age and only played 10 games for the Hurricanes in 2011-12 where he posted a disappointing 1-6-1 record with a 3.61 GAA and .881 save percentage. He has already been a Flyer two separate times and now joins obvious starter Ilya Bryzgalov and backup Michael Leighton. With Leighton as the more likely backup, it should come as no surprise that the Flyers have now placed Boucher on waivers where he will play with the Flyers minor league affiliate the Adirondack Phantoms and be available for recall in the case of an injury. Due to the new CBA, there are no longer re-entry waivers so Boucher can be recalled without any risk involved, however, he will still count for $50,000 against the Flyers cap.