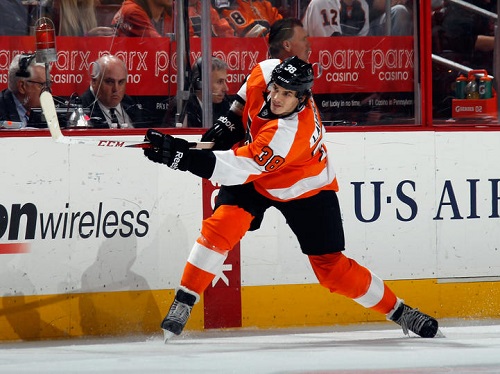 The Philadelphia Flyers have signed defenseman Oliver Lauridsen to a two-year contract worth $1.2 million. The 24-year old was a restricted free agent and had two goals and three points in 15 NHL games this past season. It was his first stint in the NHL.
The 6'6″ 220 pound native of Denmark notched 34 penalty minutes in the limited amount of games he played with the Flyers in his first season. He was a late season call-up due to injuries but he fit in just fine, averaging 15:08 of ice time per game.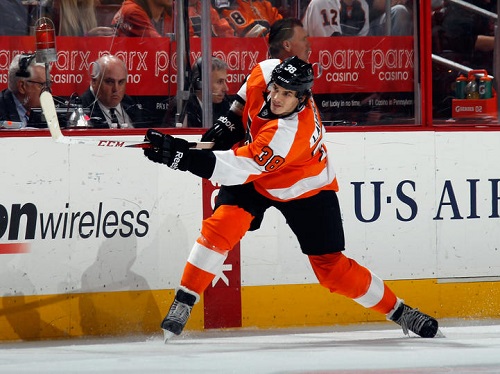 Lauridsen was a seventh round pick of the Flyers, showing how important those later round draft picks can end up being. It is unclear if Lauridsen will start next year in the AHL or NHL as the Flyers currently have a solid top six consisting of Kimmo Timonen, Luke Schenn, Braydon Coburn, Andrej Mezaros, Mark Streit, and Nicklas Grossman.
Lauridsen represented Denmark at the 2013 IIHF World Championships this past spring.