Featured
Free Agency Starts When Parise Says So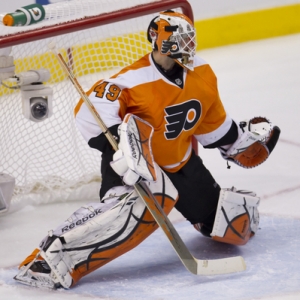 Sit back and wait. That seems to be what every team is doing. Day 1 of free agency was pretty dry. Besides a few moderate signings, nothing major happened. Reason: Zach Parise; and it's obvious. No one wants to make a move until they know they are completely out of the sweepstakes for Parise or Ryan Suter. They'll both need big contracts, which will consist of a big cap hit. All teams are saving their money to see if they can be the lucky team who gets to fall into that financial crisis.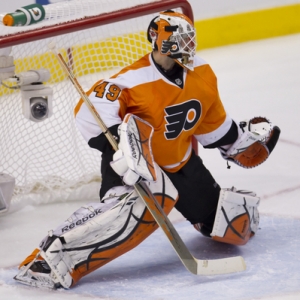 The Flyers are one of those teams holding off to see if they'll land either one of these two top free agents, and it may have just blown up in their face. Today, two of the top defensive free agents were signed; and not by the Flyers.
Bryan Allen is a defenseman who would fit in perfectly with the Flyers defense. His numbers aren't the greatest (1-13-14, minus-1), but he is a bruiser. The Flyers need a bruiser on defense and Allen would be a terrific replacement for Lilja. Although I'd like to have seen him sign with Philadelphia, I can't see paying him $3.5M a year like Anaheim did. They can have him.
Jason Garrison is another defenseman I'd have liked to see the Flyers sign. Though young and somewhat unproven, I like Garrison; I'd much rather sign him over Carle. His 9 power play goals last season more than doubled any Flyers defenseman and is something the Flyers need to look for. With the probable permanent absence of Chris Pronger, the Flyers need that big shot from the point on the power play. Vancouver now has that threat, as they locked up Garrison for 6 years, at $4.6M per year.
The only positive that could have come from these signings is that Carle will hopefully sign for less. His options are now a little more slim. The chances of Suter coming here are pretty much zero, and once he signs, the Flyers will need to be sure to lock up Carle. After him, there aren't many options for a top 4 defender.
When can things begin to happen? Apparently Parise will make his decision in the morning. And based on his decision, Suter is expected to sign somewhere soon after. If these rumors are true, tomorrow will most likely not be as boring as today was, but as exciting as today was anticipated to be. And more signings will ensue.
Side Note: Michael Leighton signs 1 year, $900k deal to be Bryzgalov's backup. Apparently this has annoyed Flyers fans. Not sure why. This is the goalie who got the Flyers out of a mid-season slump two seasons ago and took them to Game 6 of the Stanley Cup Final. Yes, he isn't a big name goalie. We know this. He knows this. But when you're paying your No. 1 goalie $9M a year, you shouldn't be too concerned with your backup. Leighton was an AHL all-star last season with the Phantoms and has Stanley Cup Playoff experience. He is a perfectly fine backup goaltender. And any money saved on a backup goaltender can be money thrown into the Suter/Parise fund.