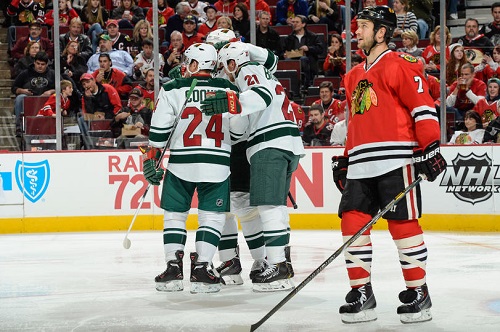 Halloween is usually a time when monsters skulk the night looking for innocent victims to claim. Chicago's October schedule is fitting to that description.
Through October, Chicago has picked up six wins while dropping the same number of losses, including the overtime losses. The Blackhawks have been unable to solve the St. Louis Blues or the Tampa Bay Lightning as Chicago has dropped both tilts against each team so far this month.
With the exception of the 3-1 win over the Toronto Maple Leafs and the 6-4 win over the Washington Capitals, all of Chicago's games have been decided by one goal; with three games going into overtime this month.
There are still two games left in Chicago's October schedule as they will face the Minnesota Wild for a second time and the Ottawa Senators the following night. In short, the Blackhawks have a chance to still make October a productive month but it's clear that the frustrations are already setting in.
Blackhawk Captain Jonathan Toews made it clear after the game against Minnesota. "We had breakdowns, we had turnovers inside our zone, we had miscommunications and some penalties that we shouldn't have taken."
Toews continued, "We've got to tighten that up and get back to playing a solid checking game that we know how to play."
Marcus Krueger commented on Chicago's special teams saying, "Our penalty kill isn't even close to where we want it. It's cost us points and cost us games."
Coach Joel Quenneville mirrored the sentiment saying, "I don't know how many goals they've scored right off the faceoff. Bingo, bango, in your net."
Bingo, bango, indeed.
"We know we have to be a lot better," said Toews.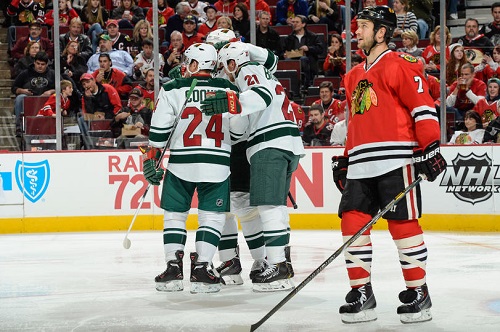 But while Chicago is frustrated with their own game, eyes are still on them from the rest of the league. "They're kind of a model for a lot of teams throughout the league," said Jason Pominville of the Wild.
In order to become that model team Chicago has to start cleaning up the sloppy play. The special teams needs to be solidified. More physical play and tighter checking will help close the ice defensively, which plays into Chicago's style of spreading the ice out offensively, and slow down opponents.
But perhaps the biggest challenge to Chicago's game is their lack of playing a full 60 minutes. The Blackhawks have had leads both early and late in games, only to give them up. Again, this is all adding to the frustrations.
The Blackhawks have the potential to be a model franchise. They've proven that with banners in the rafters as evidence. But this season isn't shaping up to be last season and everyone knows it. If the Blackhawks want more success they're going to have to clean up their game and push through those frustrations.