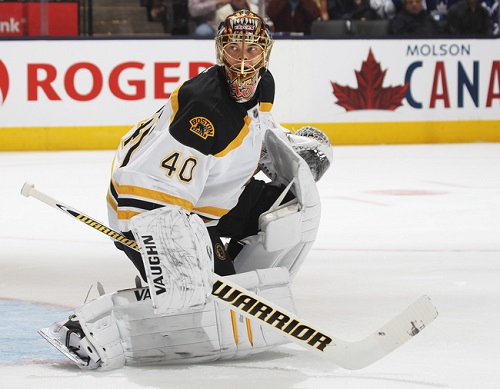 BOSTON – The puck dropped at center ice for the start of Game 2 a little after 8:22, but for the entire first period, it looked like only the Chicago Blackhawks bothered to show up. It's often said that you can't win the game in the first period but you sure can lose it, and the Boston Bruins nearly lost it. When we look back at the Bruins' Game 2 victory, it might be Daniel Paille's overtime goal that gets replayed over and over, but there's a reason the Bruins even got to overtime in the first place. And that reason is Tuukka Rask.
Rask played a spectacular game for the Bruins, and this game could have been over early if he didn't stand tall for his team. The Bruins were blitzed by a Blackhawks onslaught and looked completely overmatched, getting outshot 19-4 after the first twenty minutes. But Rask managed to keep out all but one: a rebound opportunity buried by Patrick Sharp a little over halfway through the first period. Despite getting outshot by 15, and out-chanced by 14, the Bruins were only one shot away from tying the game.
And for that, they can't thank Rask enough. So what changed for the Bruins after the first period? According to Bruins coach Claude Julien, the adjustment was simple: "We started playing." Led by the strong physical play of Milan Lucic (who finished with a game-leading 10 hits), the Bruins started moving their feet in the offensive zone, pressuring Chicago's defensemen into turnovers. Julien also injected some life into a listless Bruins attack by switching up his line combinations, playing Tyler Seguin with Chris Kelly and Paille. That newly minted third line came through in a big way for the Bruins, and the Blackhawks defense seemed to have some problems with that line's speed and tenacity along the boards. The Bruins' first goal was a direct result of pure hard work below the goal line by Paille, who danced around Nick Leddy to create a scoring chance for Kelly. On Paille's game winner, it was defensemen Adam McQuaid who beat Brandon Bollig to the puck, moving it to Seguin along the half wall. The Bruins are at their best when they hit hard and win puck battles, and that was on display in both of Boston's goals.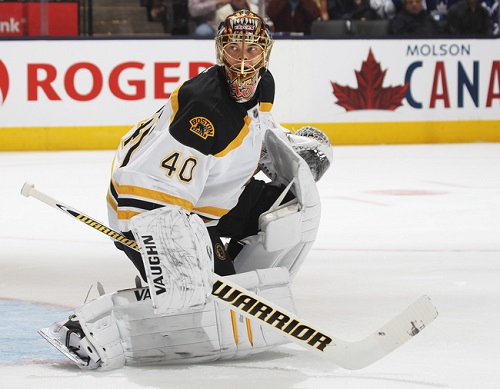 And while 33 saves for Rask doesn't seem nearly as impressive as his 59 saves in Game 1, the Bruins goaltender stole this game for Boston. The Bruins were able to take an entire period off in the Stanley Cup Finals and still come away with a win because Rask was able to stop almost everything the Blackhawks could throw at him. Rask was sharp from the start and continued to be the Bruins' best player down the stretch, stopping Chicago's last 20 shots.
If the Bruins want to end their season with a parade down Boylston Street, they can't expect Rask keep the team in the game while they take periods off. Chicago can control puck possession in the offensive zone and, even with Rask playing at an elite level, the Blackhawks can put points quickly. The Blackhawks will no doubt look back at this game and wonder how they could so thoroughly dominate the Bruins and only get one shot past Rask. Don't be surprised when Chicago looks at this game as a lesson learned, and attempts to get even more bodies in front of Rask in Game 3. The Bruins are going to face a Chicago team that probably feels like they gave this game away.
The puck drops for Game 3 this Monday at Boston's TD Garden just after 8:22. For the Bruins' sake, let's hope Tuukka Rask isn't the only one who shows up on time.