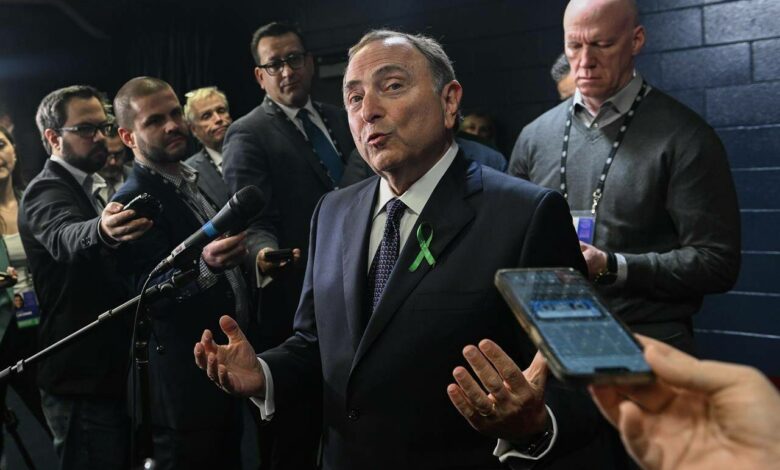 It's not every day that the NHL is forced to convene an emergency meeting.
Meetings are usually planned months in advance, but occasionally events occur that force the league to act quickly. One of those days was Wednesday February 15th.
According to Michael Russo, the NHL had called an emergency meeting Wednesday afternoon to discuss the bankruptcy of one of the league's major partners.
The call was scheduled to address the immediate issue facing multiple US based teams.
BREAKING: The Diamond Sports subsidiary of Sinclair Broadcast Group has skipped a $140 million debt payment
This defaulted payment could result in Los Angeles, Anaheim, Arizona, Dallas, St. Louis, Minnesota, Detroit, Columbus, Nashville, Carolina, Tampa Bay, and Florida all losing their coverage and providing these markets with no television deals. All of these teams previously were covered by Bally Sports Networks.
If these teams are unable to salvage some deals, the NHL salary cap will not see a raise and could adversely impact the league for years to come.
BREAKING: The Diamond Sports subsidiary of Sinclair Broadcast Group has skipped a $140 million debt payment https://t.co/n6rBLQLYnN

— Sportico (@Sportico) February 15, 2023