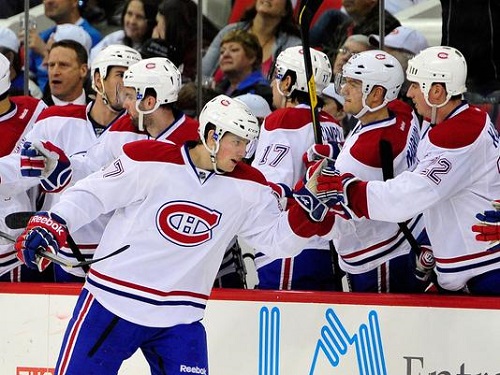 One door closed but another one opened this week for Blake Geoffrion. After announcing his retirement from hockey at the young age of 25, Geoffrion has already found a new job as a scout for the Columbus Blue Jackets.
Geoffrion released this statement on Monday.
"After suffering an injury in November and taking time to recover and reflect, I have decided to step away from the game of hockey for the time being. I would like to thank Geoff Molson, Marc Bergevin, the entire Montreal Canadiens organization as well as the Hamilton Bulldogs organization for everything they have done for me. They have been unwavering in their support, professionalism and kindness. I cannot thank them enough "
Geoffrion was forced to retire young after a hit in 2012 gave him a depressed skull fracture. The hit occurred while he was playing for the Montreal Canadiens' farm team, the Hamilton Bulldogs during the NHL lockout. At the time, this former Hobby Baker winner had four goals and six points over 10 games with the Bulldogs and was expected to make the jump to the NHL when the lockout ended.
https://www.youtube.com/watch?v=3bbcK2-TSWw

Originally drafted in the second round by the Nashville Predators in 2006, Geoffrion made the jump to pro in 2010-2011 when he joined the Milwaukee Admirals of the AHL. That year, he also got into 20 games with the Predators where he picked up six goals and eight points, along with two more assists in 12 playoff games.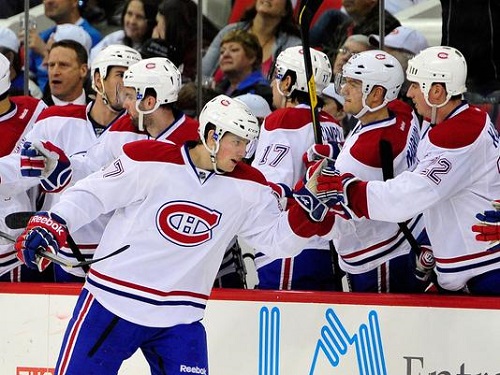 The 2011-2012 season was a busy one for Geoffrion, as he played for four different teams throughout the year. After starting the year in Milwaukee, he was called up to the Predators for another 22 games. But in February of 2012, he was part of a trade that sent Hal Gill to Nashville and Geoffrion to the Montreal Canadiens. He would get into 13 games with the Habs and score two goals, but spent most of his time with the Bulldogs.
Montreal GM Marc Bergevin also released a statement following Geoffrion's retirement.
"A young player appreciated by everyone within our organization, Blake has shown a lot of courage since suffering a serious injury. He made the decision to end his professional hockey career and we wish him the very best in his future endeavours"
By playing for Montreal, Geoffrion was part of history. His father Dan, grandfather Bernie and great-grandfather Howie Morenz all played for the Habs, making Blake the first fourth generation player in the NHL.
Love Reading About Hockey?

Subscribe to keep up-to-date with the latest and most interesting hockey news!
| | |
| --- | --- |
| | We hate spam just as much as you |