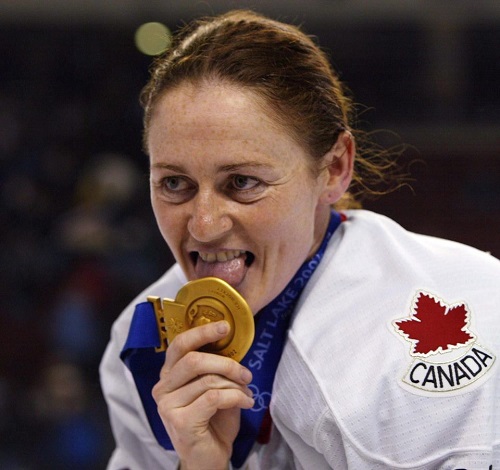 When you think about ladies in Canadian Women's Hockey history, two ladies should pop into your mind, Geraldine Heaney and Hayley Wickenheiser.
Geraldine Heaney will be the third woman in hockey history to be inducted in the Hockey Hall of Fame after Angela James and Cammi Granato. Heaney is regarded as one of the best women's ice hockey defenseman in the game earning comparisons to hockey great Bobby Orr.
After retiring, Heaney took a place behind the bench. She coached at the University of Waterloo women's hockey team for six seasons and now she coaches her daughter Shannon's novice team in Ancaster, Ontario.
Heaney began playing in Toronto for the Aeros at the age of 13, winning multiple provincial championships. She went on to play more than a decade of hockey with the Aeros and dawned the jersey number 91 for all her career.
She became the only woman ever to have won gold in all of the first seven championships (1990, 1992, 1994, 1997, 1999, 2000, and 2001) at the IIHF World Women's Championships. She was named an All-Star of the 1992 and 1999 teams.
She's also had success at the Winter Olympics winning silver at the 1998 Winter Olympics in Nagano and winning the gold in 2002 at Salt Lake City.
In 125 career games for Canada Heaney put up 27 goals and 66 assists. She still holds national team records for the World Championships goals, assists, and points by a defenceman. Heaney has also competed at the World Roller Hockey Championships, winning gold in 1992 and silver in 1994.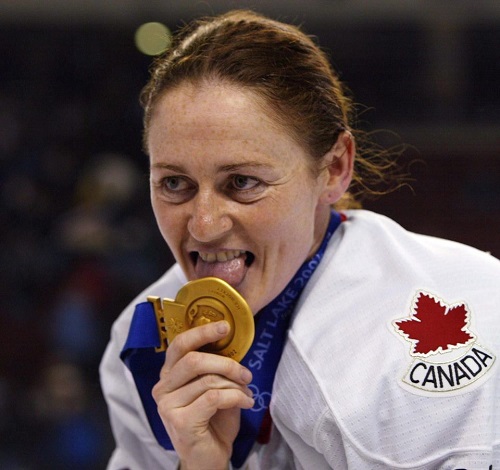 In 2008, Heaney, Granato and James were the first three women to be inducted into the IIHF Hockey Hall of Fame.
So yes, Geraldine Heaney is definitely one of the most decorated women's hockey players of all time and this year she will get her due by being inducted into the Hockey Hall of Fame among other hockey legends.