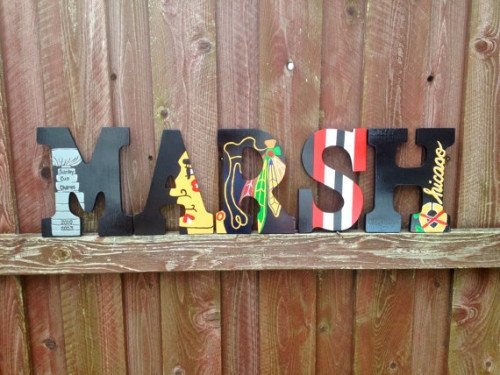 "Mush"
Mush is a nickname only the few Blackhawk faithful will know. The name's owner, Harold March, is in the same category with only a small few associating with the Blackhawks. In all honesty, that's a shame. Harold "Mush" March was the first Blackhawk to wear the Chicago logo for two Stanley Cup victories (1934, 1938). He was also the player to score the game-winning goal, in overtime, to defeat the rival Detroit Red Wings and clinch Chicago's first Stanley Cup. Mush would go on to have a long NHL career, be considered one of the greatest Blackhawks of all time, and a true hero to the history of the organization.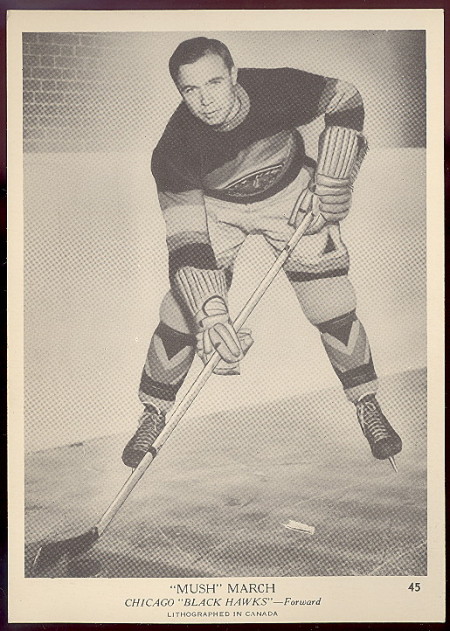 "Gramps"
Imagine, if you will, the cranky stereotype of the veteran old-timer preaching to the youngsters about "how it's done" with a stern scowl across his face. Now put that old-timer in a Blackhawks uniform and give him a slap shot like a laser beam. That's Steve Larmer. Blackhawk fans of the early 90's could picture Larmer sitting next to the young superstar, Jeremy Roenick, in the locker room of the Chicago Stadium rambling on about " back in my day we had to skate into the zone uphill, both ways." While his teammate's gave him the nickname 'Gramps,' hinting that he was that stern old crank, the truth is Larmer was a point-leading scorer that was tough as nails. He was clutch when the game was on the line, an NHL All-Star, and set a Blackhawk record for most consecutive games played, giving him the Ironman moniker. He had a fun sense of humor when doing interviews with Pat Foley and still has that great humor even now, demonstrated at the annual Blackhawk Convention where Larmer would regularly joke with fans. Larmer is a long-time fan favorite and it's wonderful to see that Gramps is still a part of the Blackhawk family.

"The Grim Reaper"
In actuality, one of the nicest guys in hockey. Stu Grimson played for eight different NHL teams throughout his 15-year career and racked up over 2,000 penalty minutes going toe-to-toe with some of the NHL's fiercest enforcers. Grimson had a career-long rivalry with tough-legend Bob Probert, and the two of them are considered two of the best enforcers in NHL history. However, the tough-guy exterior is just Grimson's role on the ice. Off it, he led the NHL's Christian Fellowship, once quoted as saying "Jesus was no wimp." Grimson felt an enforcer's job was to protect his teammates, "Who better to protect someone than a Christian," he once said. Grimson also went on to earn a law-degree after hockey, and worked for a Nashville law firm before taking on his current role as analyst for the Nashville Predators.
Love Reading About Hockey?

Subscribe to keep up-to-date with the latest and most interesting hockey news!
| | |
| --- | --- |
| | We hate spam just as much as you |