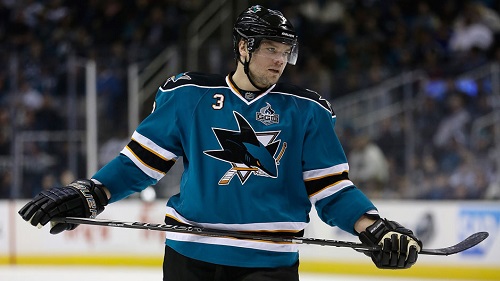 The Montreal Canadiens announced Thursday that they had come to terms with free agent defenceman Douglas Murray. TSN reports the deal is worth $1.5 million over one year.
"Douglas Murray is an experienced defenceman with good size and is an seasoned veteran," Habs GM Marc Bergevin said in a press release. "He will bring a physical dimension to our team and is a significant addition to our group of defencemen. We are happy to have him join our organization for the upcoming season."
Last year, Murray was one of the three major additions the Pittsburgh Penguins made at the trade deadline, coming over from San Jose, where he had spent his whole career.
Weighing in at 6'3 and 245 pounds, the 33-year-old Murray was brought in for his ability to defend, not score. In his 465 NHL games, Murray has 65 points, with only 7 goals. But he has a career plus minus of +31 and has 370 penalty minutes.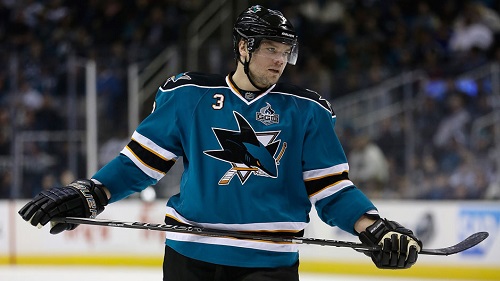 He also has a reputation as a big hitter, as seen below with this hit on Brian Boyle from last season.
http://www.youtube.com/watch?v=JzL4hvyZito
With Murray, the Habs get a big, veteran guy to anchor their defence. While he won't contribute much offensively, he will help the smaller d-corp clear their own zone and keep pucks away from Carey Price. Alexei Emelin will learn a lot from Murray and this will help his development as the stay-at-home defender of the future.
The Canadiens needed size and with the additions of George Parros and Murray, that need as been filled for the upcoming season.