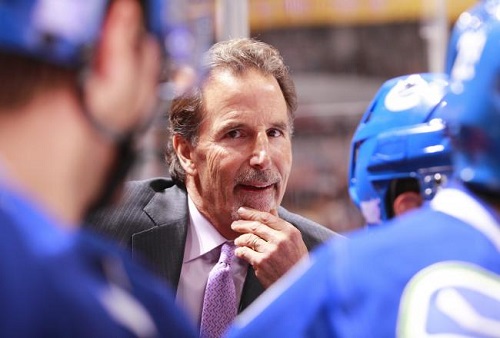 If you asked me before the season started on what I thought about the Tortorella acquisition by Gillis, then I would've been on the fence in stating that it was a good move. However now as we sit 20 games into the season my opinion has completely changed of my views on him as a coach. Vancouver has had a lot of early success in the season already. On one of their longest road trips in team history, the team went 5-1-1! By the end of the road trip they were battered, beaten up, and almost out for the count, but they came and brought it each night which is just what Tortorella wants from the team every single game. They play more of a team-style game than they have in the past and work as a 5-man unit on the ice and not as individuals; something that I am sure Tortorella has preached each and every practice.
The strong start isn't all due to Tortorella shifting the team around. Instead it can be broken down to the Sedins' usual dominance, the unexpected rise from Mike Santorelli and depth centre Brad Richardson being a great help to the team's offense. And even though the Canucks lost their first game of the season, it helped show that Tortorella isn't going to be perfect and nor should the team be. But when the Canucks play together as a whole team and work as one, they play like champions! The champion's reference could be a stretch, but they sure play like it some nights against other teams.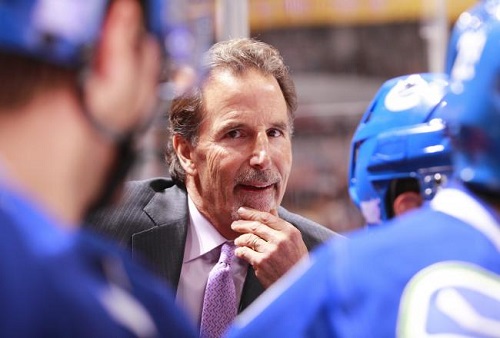 It's hard to tell right now if John Tortorella has changed his ways by only judging him these past 20 games into the season. There has been very little negativity from the new bench boss. He's been blunt with the media and his assessment of the team and would you rather have a coach be dancing around the problems or telling the truth? I think we both know the answer to that one. Theres 62 games to go in the schedule and Mount Tortorella still has time to blow his lid, but the chances of that ever happening is slim in my opinion.
If the Canucks and Tortorella can continue this road to success that they are on, you come to terms on agreeing that the Canucks and Torts fooled everyone. But as we all know, everything can change in the blink of an eye. Things can definitely fall off the rails fast and turn for the worse, but only time will tell with Mount Tortorella and his crew.
Catch the Canucks tonight as they play against the San Jose Sharks, can they win against one of the divisions best or will they fall again? Tune into find out tonight at 7 PM!