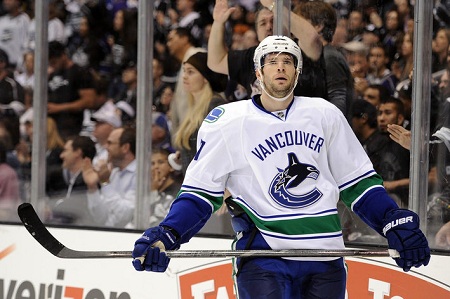 While the NHL and the NHLPA continue to disagree and fight like 6 year olds fight over a Pokemon card, there also seems to be a debate within the Canucks organization when Ryan Kesler will be game ready.
According to his agent Kurt Overhardt, lockout or not, Kesler is not expected to be ready to play for months. Kesler, underwent surgery on his left shoulder in May and a left wrist operation in late June, but still nowhere close to being ready to get back to the ice. "I don't think it's fair to have any sort of time frame when he's going to be 100% and cleared to play. I don't have a crystal ball and it's certainly months away, it's not weeks away," said Overhardt.
Here's where it gets interesting. Canucks management has a different understanding about Kesler's injury, they believe he isn't months away from being cleared to play. "I wouldn't necessarily say it's months away – that's news to me – and I haven't been given a timeline either," said Laurence Gilman, Canucks Assistant GM. Although NHLers don't receive money during the NHL Lockout, Kesler is still being paid his $5 million salary because he was injured prior to the end of the last CBA, he is also allowed to train with the Canucks medical and training staff.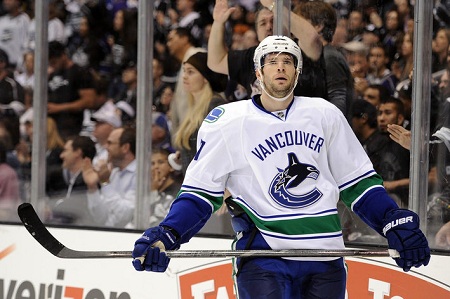 Whether Kesler will be ready by the next NHL season or not, the Canucks and Kesler's agent need to have a better communication process, because it looks pretty pathetic right now with this whole he said, she said business.