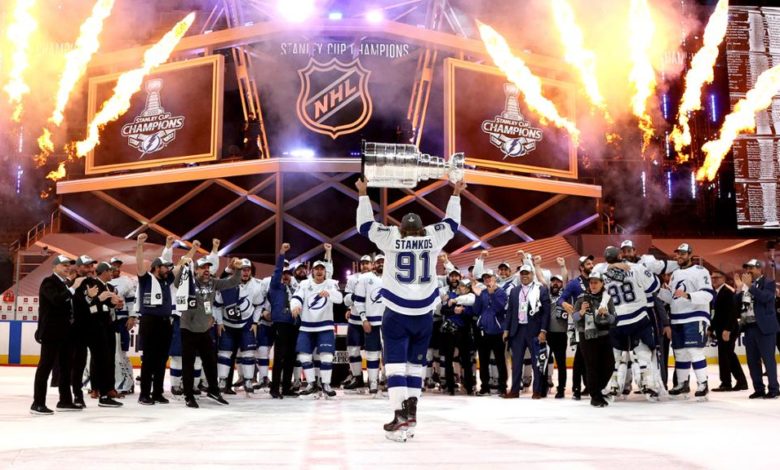 They say Lightning doesn't strike twice in the same spot.
Yet the Tampa Bay Lightning are once again in the Stanley Cup Finals and are just 4 wins away from being back-to-back champions.
They are the heavy favorites.
And every series since their shocking upset sweep at the hands of Columbus they've deserved to be.
In-fact Tampa has not lost back to back games since that series loss against the Blue Jackets.
The Lightning have learned from past mistakes.
Whereas Montreal has a few veterans with some playoff experience and the Lightning have been to five conference finals in the past decade. Two of them they won to make Stanley Cup Finals appearances and winning the Cup last year.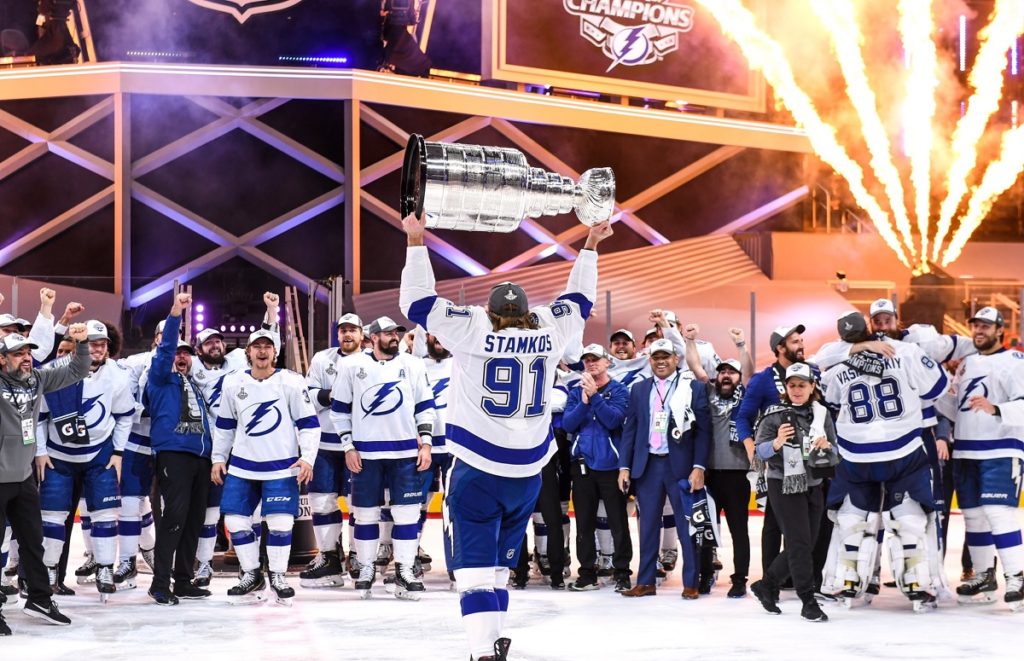 They can outscore high-scoring opponents like the Panthers. They have the depth and can break down deep, structured teams like the Hurricanes. They can play mistake-free staunch defensive hockey against a team that has totally bought into a defensive system like the Islanders.
Tampa can win in any style you throw at them.
Montreal is a new threat, but not all that dissimilar from the Islanders. That series was probably close to what they can expect from the Canadiens in the Finals, so it was a bit of a warm-up. Whereas Montreal played a team that had center depth issues and trouble scoring – Tampa will be a polar opposite challenge for them.
Plus, Montreal's big ace up their sleeve has always been Carey Price. Yet you can argue the Andrei Vasilevskiy is just as good (if not better) than Price. Vasilevskiy won the Vezina last year as the league's best goalie. He's nominated again this year and will likely win it again. He's closed out four straight series with shutouts, including last year's Stanley Cup-clinching 2-0 win in game six.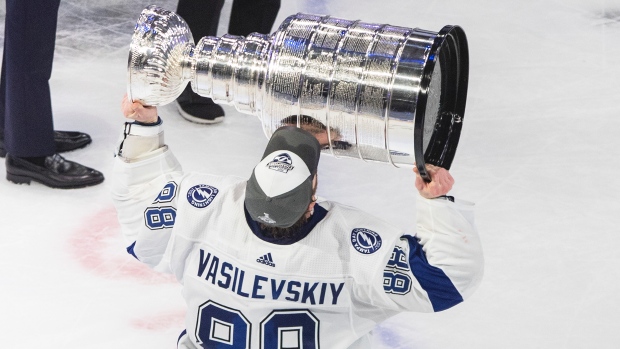 Even if you compare them head-to-head this playoffs, Vasilevskiy is better in pretty much every category.
Vasilevskiy is first in the playoffs in save percentage at .936 compared to Price is third overall at .934. Vasilevskiy leads the playoffs with four shutouts compared to Price's one. Vasilevskiy is first in the playoffs in saves with 523 compared to Price in second with 495. Vasilevskiy is second overall (Jack Campbell of Toronto ended up first with 1.81) in goals against average with 1.99 compared to Price in third at 2.02.
In fact, the only stat in which price has the lead is total goals against, having let in 35 goals compared to Vasilevskiy's 36. Yet that is only a one goal difference, and Vasilevskiy has played one more game and faced 28 more shots than Price.
And that's only comparing goalie stats. Take a look at how the Lightning as a team are when stacking up against the Canadiens:
Tampa lead the playoffs with 58 goals for, Montreal has scored 15 less (43) in fourth place.
Those numbers are skewed a bit because Tampa and Montreal have obviously made it further than everyone in the playoffs. If you look at it by goals for per game average, there's an even large gap. Tampa is second overall (Colorado is first at 3.80) with 3.22 goals for per game, whereas Montreal sits 11th overall with 2.53 goals for per game.
Tampa sits second (Toronto is first at 2.00) with 2.06 goals against per game, Montreal is behind them in third at 2.18.
Tampa is in second (Colorado is first with 41.4%) at an incredible 37.7% on the power play. Montreal is well behind in seventh at 20.9%.
Tampa has five of the top six scorers in the playoffs including Nikita Kucherov (27), Brayden Point (20), Alex Killorn (17), and Steven Stamkos (17) as the top four overall. Montreal's top scorer is ninth overall (Tyler Toffoli, 14 points) despite making it further than any team except Tampa.
If you look at it points per game, instead of total points, the top five Lightning are still in the top 22, including Kucherov in second (1.50) to Jonathan Huberdeau's leading 1.67 points per game. Toffoli is the best Montreal has to offer, all the way down as the 31st leading point per game forward (0.82)

Kucherov showing Montreal the door at the end of this series, probably. Photo: Dirk Shadd, Tampa BayTimes

Don't forget the most important stat. Pat Maroon has made it to the Finals three years in a row. Maroon has won it each of the last two years. He'll look to make it a three-peat this year.

No matter how you slice it, the Lightning best the Canadiens in nearly every stat. No matter how Montreal tries to play, Tampa can play that style and play it better. No matter how good Montreal is defensively, Tampa will score. No matter what offense Suzuki, Caulfield, Toffoli, and Anderson can muster, Hedman and Vasilevskiy will be there to thwart it.

No matter how you look at it, Tampa should win the Stanley Cup.

Who doesn't want to see more drunk Pat Maroon?

All stats from NHL.com.